Google Cloud Platform versus AWS is the actual cloud battle of our time, the main goal of which is to fight for the IaaS enterprise market.
Nowadays the adoption of cloud computing is a key driving force for businesses. Applications are moved out of on-premise data centers striving to innovate, cut costs, and increase agility.
The popular public cloud vendors – Google Cloud Platform (GCP) and Amazon Web Services (AWS), have largely addressed early concerns over security and data sovereignty. Only the most heavily regulated companies are continuing to tread carefully when it comes to the adoption of cloud services.
The IaaS market has been dominated by AWS since 2006 when it initially entered the sector. What about GCP? Is Google cloud better than AWS? Will it beat Amazon Web Services?
Let's take a look at the merits of these big vendors with the aim to decide which IaaS platform is best suited to your business.

What is AWS?
AWS is Amazon web service – the platform that offers easy to use, reliable, flexible, scalable, and cost-effective cloud computing solutions. AWS cloud computing solutions propose a massive set of cloud services capable to build up a fully-fledged platform. AWS provides developers with a powerhouse of storage, databases, analytics, networking, and deployment options.
What is GCP?
GCP is the Google Cloud Platform that was launched in 2011. The computing platform helps businesses to grow and thrive, helping them to take advantage of Google's infrastructure and providing them with flexible and secure services.

AWS vs GCP: Highlighted Features 
AWS is number one on the market and it is constantly updating all the necessary resource and service offerings, keeping bloggers, developers, and analysts all on their toes.
The market leader proposes an advanced server type, extension into hybrid cloud functionality through VMware Cloud on AWS, and on-premises hardware via Outpost. 
What about the Google Cloud feature set?
Thanks to Anthos (the repackaging of the well-regarded multi-cloud Kubernetes engine) Google is capable to propose a service that will make its clients' apps relevant and compatible across the cloud environment. This is focused on modern startups, which can move more quickly and don't have to be concerned with legacy code. In addition, GCP is continuing to embrace open source. It benefits users by providing frictionless and well-supported frameworks to help get products out the door. 
Here is the list of some open source technologies supported by GCP: 
Container orchestration – Kubernetes

Programming language – Go

Machine learning

– TensorFlow 

Distributed database – DataStax

Real-time streams – Confluent

Real-time data – InfluxData

Data and analytics – Elastic

Database – MongoDB

Graph database – Neo4j

In-memory database – Redis Labs
As you can see, GCP is doing everything to work with data and analytics, choosing to be the future hub for data.
AWS vs GCP: market Share and Cloud Revenue
According to the latest research (provided by Synergy Research Group), AWS controls 33% of cloud market share while GCP controls 8%. 
Amazon web service seems to be unafraid to show its numbers regarding revenue while GCP's revenue is often undisclosed.
AWS vs GCP: Current Strategy
Let's admit that Google is not one to back down from a fight, meaning its past forays into all types of industries IoT, self-driving cars, mobile, etc. The company has presented really viable offerings to its clients with a few nice differentiators. Here are some different takes they have on the basics of cloud pricing:
Build-your-own server types.

Per-second billing on Compute Engine, Cloud Dataproc, Container Engine, App Engine, and Persistent Disks.

Sustained use discounts.
In general, Google is putting more emphasis on strategies they think they can win. The company is betting that they can streamline infrastructure anywhere with the help of Kubernetes, GKE, and the entire Anthos ecosystem.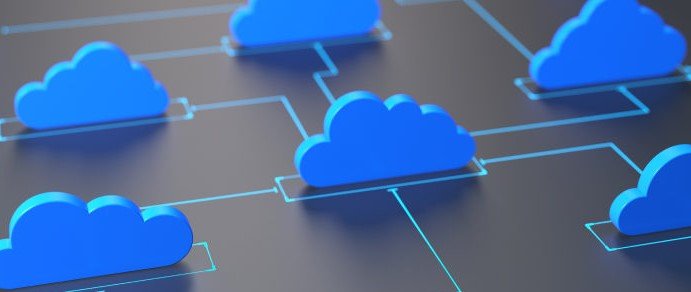 AWS or Google Cloud: what is your choice?
Surely, comparing complex platforms such as AWS and Google Cloud is not easy. 
We have recently tried to compare AWS vs Heroku and Azure vs AWS. Those comparisons were also difficult and required long discussions.
The market demonstrates that the multi-cloud container point of view has real traction. You have no need to obviously favor one service provider. You should also admit that Google is making sincere efforts to help developers create the best product as fast as possible.