Choosing a reliable cloud-computing platform, you make the first step to defining a solid performer for your business and subsequent success.
It is rather important in today's world of Big Data and Data Science to familiarize with different leading cloud service providers before deciding which one is best right for your needs. If you are new to the cloud computing world, the initial step you should follow is to select an appropriate platform that will assist you to get started with learning cloud computing.  Azure and AWS are two notable players worth your attention.
The choice "Azure vs AWS" will definitely depend on the requirements of your company but it worth knowing some fundamental details of these two heavyweights of the cloud services. They both are solid performers with equivalence in almost 99% of the use cases. 
The goal of this article is to provide a quick comparison of AWS and Azure platforms. Let's shine a light on the competition between them and run a brief overview, looking into the key considerations.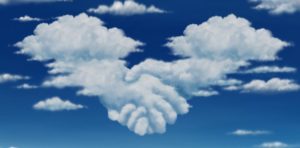 What Is AWS?
As we've determined in one of our previous articles (AWS vs Heroku), AWS (Amazon Web Services) is a secure cloud services platform that proposes compute power, content delivery, database storage, and other functional stuff to help businesses scale and rise. It consists of various powerful cloud computing products and services. 
We can confidently divide AWS into three main products: 
EC2

– the virtual machine service,

Glacier

– the low-cost cloud storage service,

S3

– Amazon's storage system.
Nowadays AWS outpaces its competitors as it looks so large and widely presents in the computing world. In simple words, with the help of AWS you can:
Run web/app servers in the cloud to host dynamic websites.

Store your files on the cloud to get access to them from anywhere.

Use CDN (Content Delivery Network) to deliver static and dynamic files quickly.

Apply different managed databases to store information, and more.
More facts about AWS
Date of Initiation:

2006

Market share

: 40%

Open source:

More open to open-source community

Linux ecosystem:

Extensive support for Linux

Licencing:

Offers more flexibility
What is Azure?
Azure (also known as Microsoft or Windows Azure) is a cloud computing platform that offers everything modern businesses need to run all (or parts) of their computing operations in a virtual way (including servers, databases, networking, storage, analytics, etc.).
Some years ago, companies built and managed the physical hardware needed for computing. Now they are able to use a public cloud computing platform like Azure, which maintains all the computing hardware. It means businesses can "rent" hardware resources as needed.
Azure provides a variety of cloud services that can be picked by users to develop and scale new apps, or run existing ones in the public cloud. Azure includes the tools that support all possible industries. The platform proposes four different forms of cloud computing: 
Microsoft charges for Azure on a pay-as-you-go basis. It means that subscribers get a bill monthly. It only charges them for the specific resources they have used.
More facts about Azure
Date of Initiation:

2010

Market share:

30%

Open source:

Less open to the open-source community

Linux ecosystem:

Still building up

Licencing:

Catching up with AWS
So, the truth is: Azure and AWS have been taken the top honors for a while now. However, defining the best solution is still a hard question. 

Now, after the general description, let's figure out what suits your business needs better. Take a look at the following pointers to compare these service providers:
Compute 
The first halt in our AWS vs Azure comparison post is the Compute parameter. Logically, compute services are the main services when it comes to cloud computing. 
A large amount of data is being generated these days, so there is a natural need for faster means of processing. Thanks to the modern computing services, you can create instances in minutes and scale them up if needed. Azure and AWS provide such services that cater to these needs.
Azure has such services as App Service, Azure Virtual Machine, Azure Functions, and so on. AWS provides EC2, ECS, Elastic Beanstalk, AWS Lambda, etc.
Storage & Database
Both platforms provide reliable long-running storage services. Azure Storage Services are represented by Disk Storage, Blob Storage, and Standard Archive. AWS provides handy EBS, AWS S3, and Glacier. Their storage services guarantee automatic replication and high availability across regions. 
In Azure, the temporary storage and page blobs for VM volume are used. The platform provides two types in their storage – cold and hot. The temporary storage in AWS starts functioning each time the instance starts and stops. On termination, it provides block storage similar to hard disks.
The generated data may have different formats, that is why the databases that hold this data need to be evolved as well. Both Azure and AWS provide various database services to handle structured and unstructured data. AWS seems better If you are looking for durability (Amazon RDS), however, Azure also has Azure SQL Server Database. 
If we were to talk about interfaces, Azure provides a friendlier or a smoother one. With AWS, you will get better provisioning with more instances. 
Considering the reach of these services, they are fairly even with both having services for analytics and Big Data. We should also admit that AWS provides a more mature environment for Big Data.
Networking
There is the Amazon VPC (Virtual Private Cloud) which enables the creation of isolated networks under the Cloud aegis. It empowers users to create subnets, private IP address ranges, route tables, and network gateways. The Azure Virtual Network allows doing all the stuff VPC does.
Container/orchestration support
Now you know that AWS is about more mature Big Data and analytics offerings. Its services cover domains like mobile apps development, IoT, or creating a computing environment depending on needs. They propose support for Docker too.
Microsoft goes a step further, offering Hadoop support with such solutions as Azure HDInsight. Azure integrates with Docker (for both Windows containers and Hyper-V containers). It also runs Windows or Linux containers.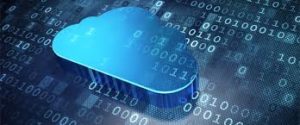 Compliance
Amazon has ensured durable relationships with government agencies that guarantee better government cloud offerings. When it comes to accessing the cloud, it has proper access to individual users. This is a critical point when organizations are dealing with sensitive data.
Microsoft proposes 50+ compliant offerings, including DISA, ITAR, CJIS, FIPS, and others.
Customers & Pricing
A customer base is another weighty reason for choosing your cloud provider. This is a strong side of AWS which has increasingly taken on large customer deals. AWS has such long-standing clients as Netflix and the US Central Intelligence Agency.
The pricing models of both platforms are based on a pay-as-you-go structure. AWS charges you on an hourly basis while Azure charges you per minute.   
Concerning short-term subscription plans, Azure seems more flexible. When the architecture starts scaling up, in many cases Azure may tend to be costlier than AWS.
Final thoughts
We have covered certainly the tip of the iceberg.  As you see, both cloud platforms demonstrate potent capabilities and it is difficult to pick a winner.
AWS provides extra features and more flexibility. Azure looks perfect when it comes to Hybrid Cloud and integrating with Microsoft stack of products. It all boils down to the requirements of your company and you have. Choose wisely and have outstanding results!