The offshore software development model gained prominence in the early 2000s. The adoption of hiring overseas specialists has led to an increased demand for professional skills. 
Nowadays high-growth companies strive to enhance their existing teams with these skills as they may assist their internal workforce to be more profitable. 
The term "blended workforce" is spreading in many areas and the topic "how to hire offshore developers" is becoming as popular as the topics "how to hire game developers" or "how to attract best freelancers".
Let's explore the process of hiring an offshore development team, its benefits, drawbacks, and consistent steps to make this process smooth.
What is offshore software development?
Offshore software development is about utilizing the services of a team located in any remote location with the aim to develop software for use in your country. 
In many cases, offshore software development is a form of outsourcing process when the service provider is based in another country.
Many industries require quick and efficient solutions, therefore artificial intelligence and machine learning come to the rescue. They continue to be on the rise becoming a real offshore software development trend. By ensuring quality data, they help development companies to increase their efficiency, process optimization, and more.
Why do you need to hire offshore developers?
Offshore development is the model that allows attracting top talents from different countries, gaining equal footing with global tech companies. 
Here are some essential reasons why companies prefer offshore software development over in-house development.
Cost-effective development strategy 
Many startups fail because they run out of money. This problem can be solved by hiring overseas startup developers.
You will not spend funds on insurance benefits, office rent, vacations, payroll, recruitment fees, etc. Instead, you will be able to direct the funds to creating an MVP (a minimal valuable product).
Speeding up productivity
Except saving costs, your offshore development team can also boost the development process and thus save your time. 
Time is crucial for all startups as each startup is born in a competitive setting. Having a dedicated development team, you'll not spend precious time training new employees, as each outsourced developer has enough skills in place. 
Flexibility
It is rather challenging to scale an in-house team conforming to the project stage and scope. Flexibility is crucial as such changes are widespread for startup environments. 
Offshore developers are flexible, so you can quickly move them between various projects.
Talent profusion 
The ability to attract an overseas startup development team gives you access to a larger pool of talents.
Fewer conflicts
Often a startup is the result of personal relationships between the co-founders and it eventually evolves into a business relationship. However, it's worth remembering that business interactions differ from personal ones. This can cause misunderstandings and conflicts.
An offshore development team will help you avoid such conflicts at the stage of MVP creating.
Key benefits of hiring offshore developers
So what are the advantages of hiring offshore dev teams for startups?
1. You save money
Cost savings is one of the main benefits of working with offshore developers.
Most startups don't have a wide pool of engineers who contend with each other for the best rates. Less contest means more exorbitant costs. Offshore developers can manage their job over the web and offer quality assistance at more moderate rates.
2. You get fast growth
Another evident benefit is smart growth. When a business grows, many teams can't keep pace. But sooner or later they need to have enough workers for the new customers and provide superior on-time work. Staff increase will help to get a reviewed and first-class work group.
3. You have time-region advantage
When western nation workers begin their working day, the eastern district engineers would have finished their jobs. This time distinction between different landmasses can positively affect productivity.
4. Your team can work from any place
Offshore engineers can care for your business, paying little heed to the location, just by working on data distantly.
5. You get access to superb talents
You can recruit the best architects and designers since they are not limited by the actual requirements of a specific area.
Offshore developers can enlist on a worldwide level, so this can be converted into better assistance for you.
6. You can diminish liabilities 
Your intent to extend the business can be accompanied with a tremendous obligation. 
In-house office teams are responsible for everything around them. Often they need to surrender some business openings because they have too much going on and can not convey the undertaking on schedule. Offshore developers have more freedom there.
In-house development vs. offshore development: how to define the best one for you
Building an effective team for your startup means dealing with geographic limitations, lengthy onboarding processes, and budget restrictions. 
So, before choosing your route, consider the following points related to the type of development:
The budget for development
Funding is the key factor you have to consider when deciding on in-house software development. Managers should always care for a stable cash flow as it is a guarantee of money to pay salaries, bonuses, and upgrade your skills. 
The expertise your project require
Professional skills will help to stay competitive – this is one of top priorities for any startup founder. 
Clearly frame and communicate your workforce's competencies in terms of a one-year horizon as there are many professionals with specific technical and soft skills on the market.
The period when you want to deliver your product
Attracting in-house professionals as well as hiring remote software developers is a time-consuming task. Partnering with offshore developers will take this issue off the table. 
External vendors will assist fix your business pain points and will ensure quick product time to market.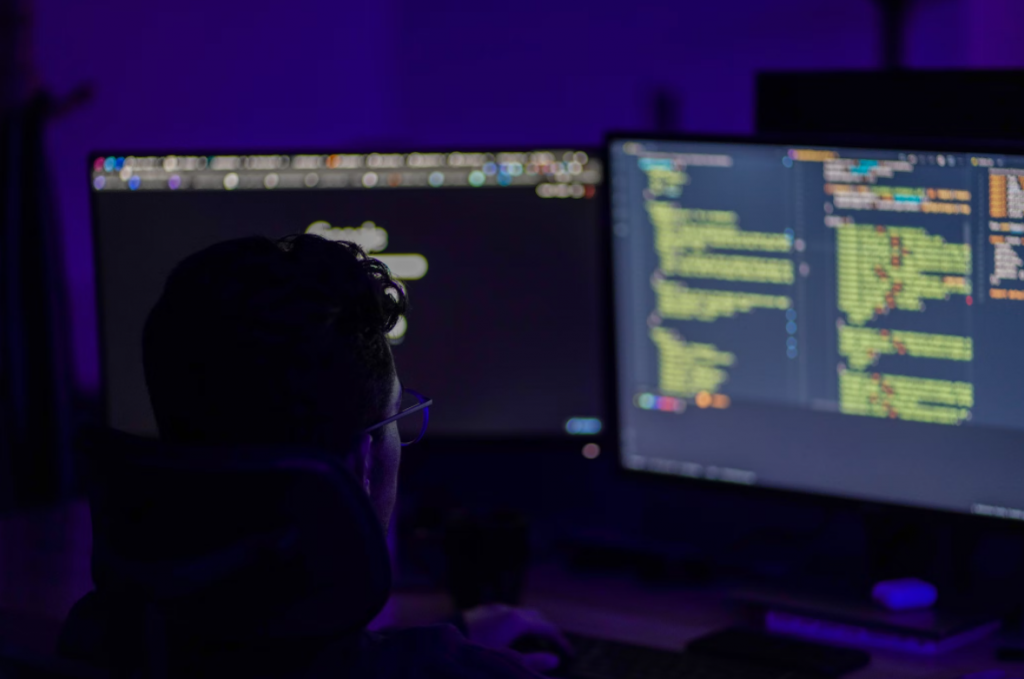 Consistent steps to hire offshore developers
So, how to hire an offshore development team? What secrets should you keep in mind?
The following checklist will be helpful for startup founders.
Set the budget
Funding is a constant concern for newly-minted startups. Therefore it is critical to plan expenses in advance (including the cost of infrastructure, operating expenditure, and developers' salaries). It's exactly the same as in case you want to hire a programmer for normal office conditions.
Select the outsourcing destination 
Explore the info about top-ranking offshore development countries to understand which one would be the best fit in terms of geographic proximity. 
Choose the collaboration model
It is up to you to hire freelancers, partner with the outsourcing company or open your own R&D center. It depends on the scope of your budget and knowledge of remote management tools.
Pick up potential candidates
Single out the resumes and portfolios of preferred applicants. Your purpose is to find the best tech talent that would definitely fit your project. 
Test the expertise of the applicants
Always ask for a proven track record, no matter if you are looking for individual contractors, local tech consultants, or software development firms. Run interviews, ask professional questions, check their tech skills and contact their previous clients.
Sign the contract
The foundation of prosperous and long-term cooperation relates to a clear business agreement. It must cover software requirement specifications, data protection rules, warranty clauses, and a section on code ownership.
Do not also forget to sign a statement of work (SoW) and a non-disclosure agreement to avoid data leakage.
Welcome your team
Meet your team and initiate a welcome call to get acquainted with all engineers. You can also visit them in person to develop trust and facilitate team spirit.
Offshore Software Development Challenges
Outsourcing overseas developers certainly has more pros than cons. However, be prepared for the following challenges when looking for potential candidates:
Time zone differences
The most common IT outsourcing destinations are Eastern Europe, Latin America, and South-East Asia. If your remote team is from another time zone, it may be difficult to synchronize the time when both the in-house and offshore workers are online. 
Lack of face-to-face communication
There can be a specific barrier between the in-house startup founders and distributed development teams. To solve this problem, you can visit the offshore team location from time to time and meet your remote colleagues personally.
Cultural differences
The difference between low and high-context cultures is what you should pay attention to when cooperating with offshore development groups.
Too many vendors
Sometimes it can be hard to choose between numerous agencies that offer you to hire overseas developers and build trust with them. You may spend time vetting outsourcing agencies through platforms, and in the end, still choose wrong.
What is the best destination to hire offshore developers?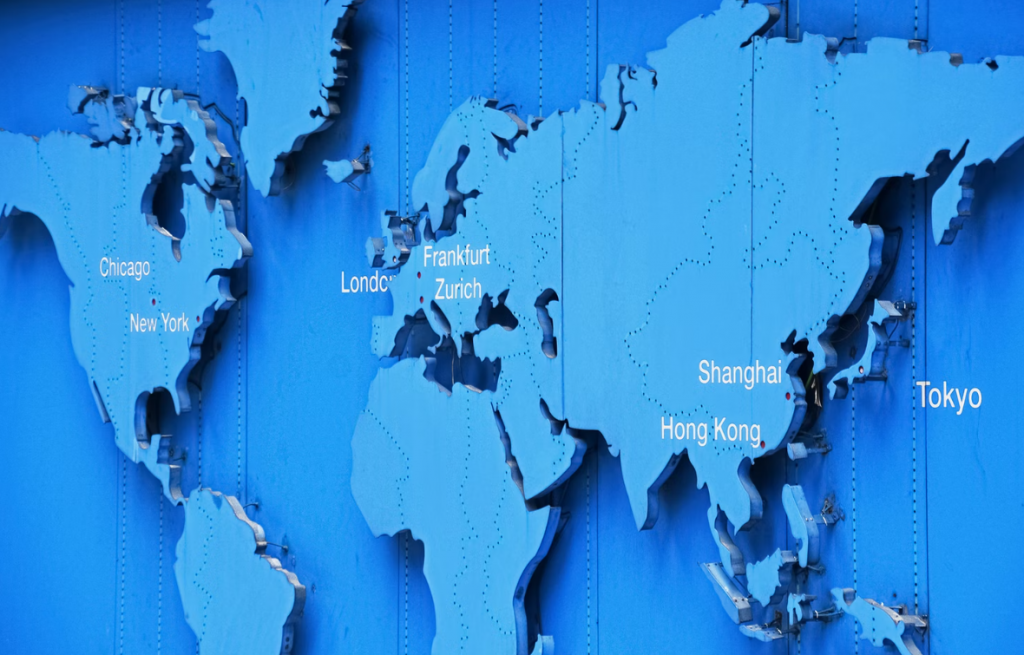 Image source: Unsplash.com (J. Bezanger)
Another headache of all startup founders who strive to hire remote developers is choosing the right outsourcing location.
There are many offshore destinations with a developed market with advanced infrastructure, a favorable legal environment, and accomplished tech companies.
Nowadays Eastern Europe, Asia, and Latin America are the leading regions in offshore development services. They propose not only evident perks (such as a reasonable price-quality ratio and vast talent pool) but also ensure other essential characteristics. 
Welldoneby company listing
There are many professional sites where you can hire an offshore development team for your business needs. It is easy to get confused by them.
Luckily, Welldoneby is designed for you to get easy access to the list of professional development teams and overseas specialists from different locations. 
Welldoneby offers a handy catalog that contains portfolios, the size of budgets, the cost of an hour of work, reviews of the company, and other useful data.
You can also find top software firms from  various spheres: from game development to eCommerce and IT consulting.
All companies are verified. Welldoneby constantly tracks their work quality, checks reviews, and deals with complaints. 
Feel free to choose an appropriate firm from Europe, Africa, South or North America, or Asia.

Final thoughts
The main idea about overseas development is that it is extremely helpful for saving you lots of money and nerves. 
Make sure that you checked out the resume of your potential candidate and recognized all the required developer's skills in it. 
Modern offshore development firms ensure that your project is handled the best way possible and by the most qualified professionals.
Frequently Asked Questions
What are the benefits of hiring offshore developers?
Budget issues are one of the most essential reasons why modern startups fail. Hiring overseas developers helps to cover business needs and will not exhaust the company's funds. Therefore you have more money to spend on things that truly matter. 
What are the popular destinations for hiring offshore software engineers?
As for 2022, Eastern European and Latin American countries are the top regions where you can hire a high-skilled software developer. These areas represent different dev firms that work with Western Europe and North America.
What tools help to work with overseas developers?
Managing a remote development team requires multifunctional collaboration tools that make the processes easier. Pay attention to remote pair programming tools, code collaboration tools, available task managers and planning platforms.
*the source of the featured image: Unsplash.com (M.Rahmani)