Usually a mobile marketing specialist's work comes to making a user to install an app. What if a publisher or developer would do it? Sounds absurdly but still it's possible. Today we'll tell you about it.
What's a pre-installation?
A pre-installation is an app installation on a device before it's sold to a customer. I.e. a user takes out a new smartphone or a tablet and there is an app so he/she needs only to launch it. Publishers can attract new users without any advertising this way.
One pre-installation usually costs $1. I.e. the prices are compatible with other usual advertising solutions.
There're 2 types of pre-installations:
at a factory where a device is produced.
at a store — a retailer makes installations before a direct sale.
The scale of a lot is the only fundamental difference between the 2 types. For example, you can make only big orders at a factory — from 100 000 installs and 10 times less at a retailer's. Besides, achieving the goal may take a lot of time in the first case (half a year approximately). Retailers usually promise deadlines which don't exceed 1 month. There's another peculiarity: factory pre-installations are impossible for iPhone and iPad which is due to Apple policy.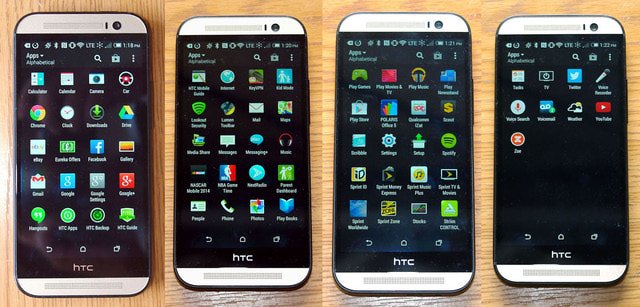 Necessary conditions
First of all make sure that pre-installations are cheaper than any other promotion method. There's no sense paying more for them than for traditional promotion methods.
Also make sure that an executor will be able to provide necessary targeting for you. I.e. you should get the audience you counted on initially.
Besides, discuss all the juridicial peculiarities beforehand. Pre-installation should be totally legal and shouldn't evoke any lawful conflicts. For example, if we talk about Android platform with pre-installed Google services, you can't place a Yandex app on the first screen, i.e. close to Google products.
Which apps are suitable for pre-installation?
Such way of promotion is the most efficient for mass apps intended for a large audience. If a product is meant for specific audience, targeting is needed which increases the price of pre-installations. The deeper is targeting, the more expensive it is.
App size also plays an important role. The more it is, the more beneficial are pre-installations. Сellular communication providers in many places still can't ensure fast internet and users refuse from installing big size apps. Pre-installations solve the problem. For example, statistics shows that users don't download big apps (more than 100MB) because of low speed of internet connection.

Conversion largely depends on pre-installation targeting and the qualities of an app. Mass apps without built-in purchases (for example, maps) are converted better. The numbers may even reach 100%. Apps connected with some paid services have lower results. For example, Yandex.Taxi service marketing specialists told that they could reach 10% conversion. It may seem a bad number but it's a great result for this niche.
Game conversion is very unpredictable. Some publishers can reach phenomenal indices while others, getting negative experience, dissuade their colleagues from using this way of promotion. But it may be connected with the specific character of the game niche — it's difficult to guess users' taste.
Pre-installations with the help of retailers
Many clients are offered a set of services now while bying a smartphone or tablet. One of them is to install a set of useful apps. It usually costs about $10 and customers usually agree to it. A retailer adds your product to a standart app package in this case.
A client — publisher — pays for all the installs in the store. If a user deletes an app from the device after a purchase without launching it, still you need to pay for it. But it happens rarely: as a user has paid for the installation, he/she will launch it at least once.
Besides, conversion largely depends on the device. The highest conversion is for average class smartphones and tablets. Customers are responsible about choosing them as they want to get maximum productivity for minimum amount of money. Then they try to use all the device possibilities. It's more complex for TOP smartphones: practice shows very low conversion.
It should be noted that pre-installs in a store as a promotion method are available for almost all the publishers if they have a necessary budget. Denials are rare.
Factory pre-installations
They're available not for everybody and there are 2 reasons for it: firstly, big pre-installs purchases are very expensive and secondly, device manufacturers don't agree to work with everybody. Their clients are usually well-known publishers who make cash products. Collaboration often goes beyond the simple scheme of pre-installation order. Manufacturers are interested in the apps which benefit the development of their platform.
Gathering statistics
One of the most important tasks for a marketing specialist while ordering pre-installations is to track conversion. It can be done by various methods:
a marked build — allows to collect data about user activity on a develper's side. But it has a serious disadvantage: you can get correct data about an app launch only in case if a device is connected to internet.
a program code, provided by a retailer — gives more correct data about app activation.
a special SDK — provides a possibility to track not only the fact of an app launch but also different aspects of user behavior.
Useful advice on pre-installation
Be very attentive about choosing a retailer you want to order from. Make sure a retailer will be able to provide you with a necessary quantity of installations. The size of a commercial network may indirectly indicate to it. Also, the higher is the service level, the better. Conversion largely depends on the retailer's communication style. Some retailers even provide various sales level: from a simple manager recommendation to an individual needs revelation.
If you can choose placing, choose the main screen. Conversion rate will be significantly higher. But it often costs more.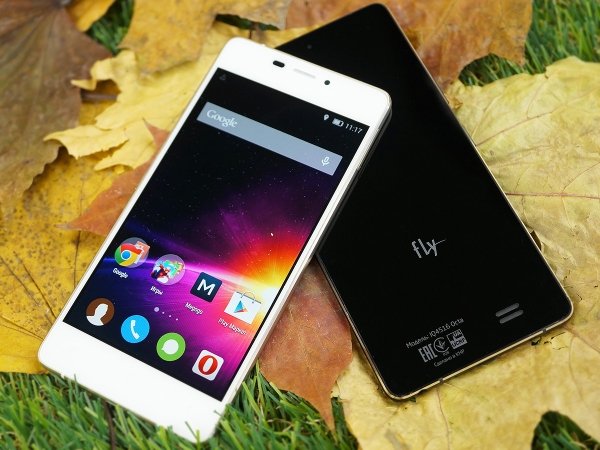 Very narrow targeting is very expensive so may be there's a sense to refuse from pre-installation and choose another variant in some cases, for example, if promoting specific apps.
Don't try to use pre-installations, if you want to get to TOP. This method of user attraction is very very long.
Conclusion
Pre-installation is a good way of attracting users. It has fewer risks than other habitual methods and allows to get a large client base without a headache. But pre-installations are good not for all the apps. They're contra-indicated to products oriented to narrow audience.
Read more about mobile app promotion