As they say "fine dress helps to impress". Mobile apps aren't an exception. Opening an app page in a store, a user sees screenshots and a description. That's what makes people decide whether to install an app or not. These elements are critical, especially if you use the CPC promotion model. That's the risk you take if you work according to this scheme.
We'll tell you how to minimize the risk and to present your app in the store.
App description and screenshots in stores
How to start writing the text?
Examine competitors' descriptions. Not for plagiarism, but for analysis. Look at how the texts of successful apps are composed, what keywords and methods are used there.
Don't neglect social aspects. The majority of users are a bit skeptical about new apps. So positive reviews from other people will encourage them to install the app. Include them in the description. If there are no reviews, ask testers or friends who have already seen your product to write a couple of words about it.
Don't be shy and mention prizes, rewards, famous people or well-known website reviews, if there are any.
If you release a game, then the description should be connected with the plot. Let a user plunge into it while reading the text. Thus, you'll momentarily involve the person.

Main methods and components of a description
Forget about long texts. Make it comfortable for perception to the limit. Do you think users will attentively read the description till the end? It's not true. They usually spend several seconds on it. That's why you should split the text in several paragraphs and highlight definite thoughts. Thus, taking a glance at the description, your future users will be able to get the essence of the app.
In the first paragraph describe compactly what the app offers to users. Also, tell about unprecedented possibilities and high achievements if any. It's better to make as a list.
Don't forget about the links! People will be able to go to your website or social network pages.
It's important to be honest with the users. If you lie to them promising something the app doesn't have, you risk provoking negativity which may grow into a wave of discontent. It may ruin your app.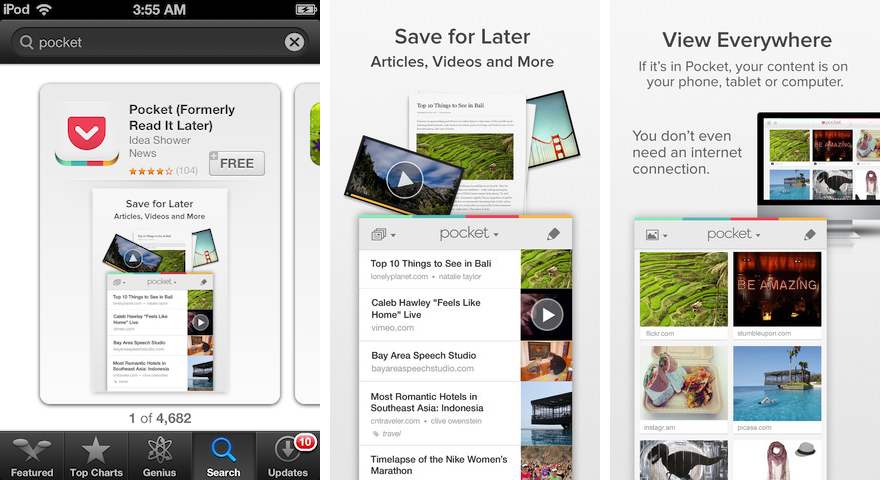 For example, in a description of dating services you may mention the following advantages:
built-in translation into other languages.
a set of ready-made typical phrases.
The pros of a business app may be:
synchronization with other devices and programs.
24-hour support.
possibility to use in big firms.
Emotions
Play with emotions. Dry description won't make a user to install an app. If you launch an epic strategy, let the user feel from the first lines like a commander able to conquer continents. If it's a dating service, let the user understand that a crowd of sexy people is waiting for him/her.

Don't stop on what you've achieved
Always perfect the description, add new reviews and prizes. Try to experiment: if a user refused to install an app because of the description, another variant may make him/her tap the install button. Besides, you should keep the description actual. Check it after every update in order to make sure there are no contradictions in the information about functionality.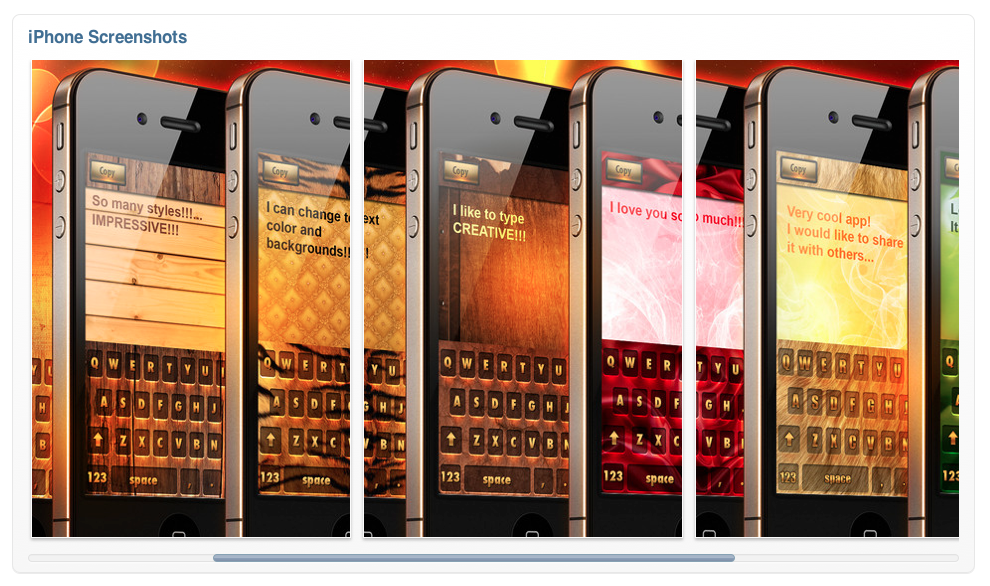 ASO — App Store optimization
A description almost doesn't affect search results in iOS. But in Google Play it plays a huge role. That's why it's important to include keywords in the text as the chances that a user will see the app in beneficial search positions are growing in this case.
There are many peculiarities in ASO, but it's a topic for another article.
What do we need screenshots for?
An app page in both App Store and Google Play contains screenshots along with a description. Their aim is evident — to answer a user's question "Why should I install it?" I.e. they should get an idea about the app. You should use it to attract an audience.

Screenshot requirements
You can upload from 1 to 5 screenshots in App Store, from 2 to 8 in Google Play. Screenshots for iOS should be in PNG format, RGB color profile and 72 DPI definition. Sizes in pixels should correspond to sizes of main Apple devices (from 640х960 to 1536х2048). Google Play accepts JPEG and PNG files (24-bit) with the sizes from 320 to 3840. The aspect ratio of a photo shouldn't exceed 2:1.
You can learn detailed requirements in the official rules of the stores.
Main principles of choosing screenshots
There is a great method of choosing screenshots:
formulate 5-10 the most bright advantages of your app.
try to display them on the screenshots.
choose 3-5 the most informative ones.
Besides, try to embrace all the possibilities of the app by these screenshots. If you have a game, don't make only menu pictures. Try to display the most vivid moments of the game process so that users could see what the game is.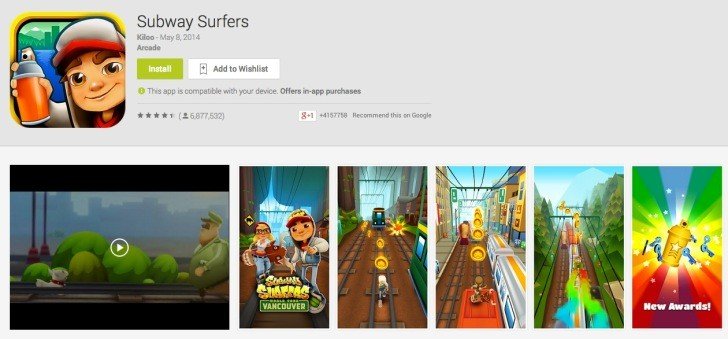 You can also arrange screenshots in a logical consequence. For example, in the online-shop app, it'll look like this: the full assortment of goods, choice of several items in a category, description of a product and checkout process.
Other secrets
Be more attentive to details. For example, there's no point in doing screenshots of a shooter with a low health level. Gamers always pay attention to such things so it may scare them off on the subconscious level and leave a negative impression.
Take into account the peculiarities of the audience, including national ones. For example, while choosing screenshots for a dating service make sure that photos of Chinese people don't appear in European app localization. Creators of one dating service took it to another level. They found nice-looking celebrities in all the countries and selected similar faces in photo stocks.
As you have already guessed, you may edit screenshots. Apple neither recommend to do it nor prohibits it. Use a beautiful and original design for attracting the audience but don't be over-diligent. An app on the screenshots should be 100% recognizable.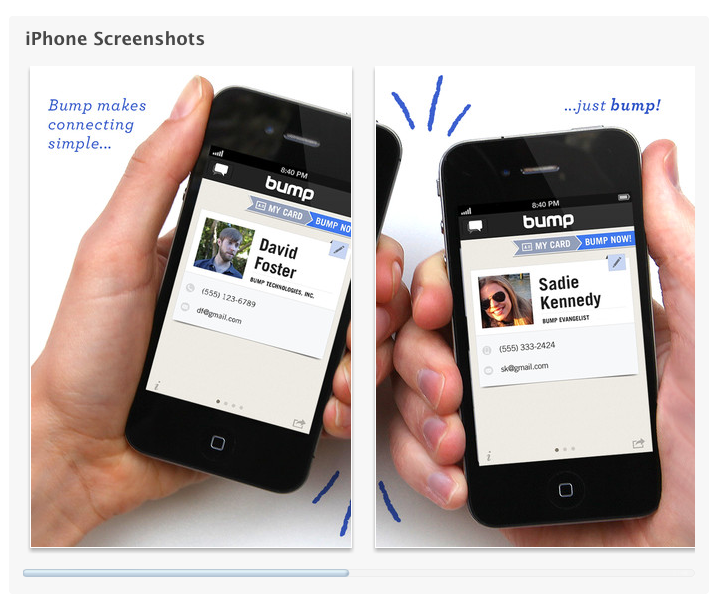 Users' first impression depends on the description and screenshots. It means they are extremely important. You'll attract several times more people if you work well on them.
Read more about mobile app promotion