Apple adherents and the fans of Android will always find dozens of arguments in defense of their choice. This confrontation of addictions has been going on for several years.
Recent studies have shown that the market gap between Android and iOS is growing. The truth is that Android devices are starting to lead in the mobile application market. Apple's design is rather popular, but the Android app UI design solutions are also worth to be studied by designers all over the world.
What is the secret of an elegant Android apps UI design? What are the most beautiful apps? What are the most demanded Android app designs?
There are many reference materials on this topic dispersed on the Internet. Here we are going to share some actual trends in app designing and list some evident examples of popular Android applications. So, let's get started!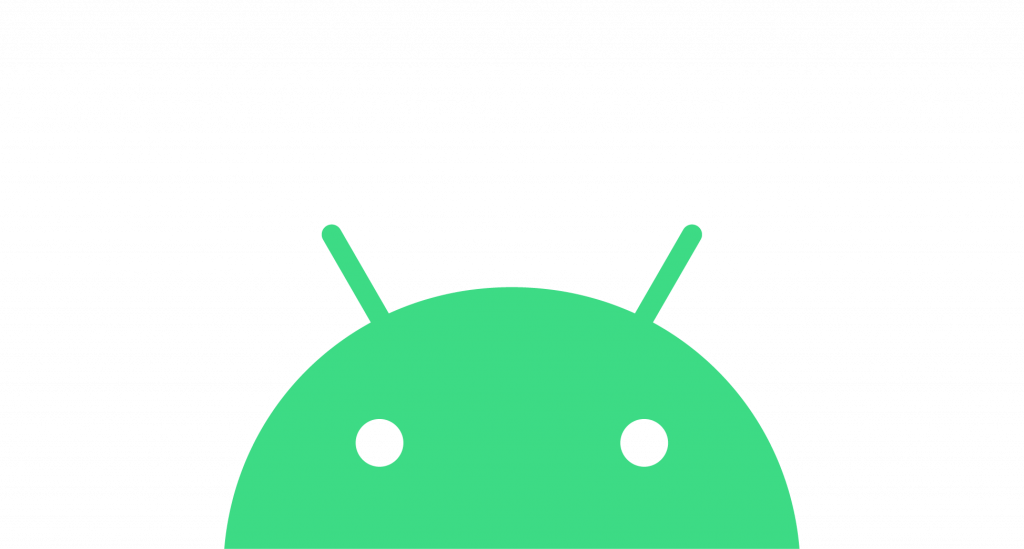 What makes a good mobile app design?
Some of the attractive qualities any Android app should have are fast and clear transitions, attention to details, beautiful layout, meaningful typography, and superb navigation. Modern Android app designs captivate and engage the user's attention.  You should keep this I'm mind if you think about how to hire a programmer with the skills in this area.
The special thing about such designs is that they are specific to the application and showcase the app features beautifully for the users leaving no space for ambiguity. The best UI elements are integrated well both aesthetically and functionally.
7 App Design Trends for 2021
Attractive visual effects
App design should be a joy to use. This is more true than ever as today people are glued to their smartphones and staring at screens all day long. Designers realize the users' craving for a more comfortable viewing experience. It reduces eye strain and creates easily comprehensive designs paired with soothing colors.
The apps with the visual accent use natural and soothing colors and simple layouts that don't overwhelm users. It allows them to look at screens for longer without getting uncomfortable.
Creative data visualization
Graphs should not be boring – this conclusion is clear for all designers.
Data visualization can add some creativity to your analytics, no matter you're designing an app around data presentation or have some figures you want to communicate in a fun way. Unique graphs and animations can make it more stimulating and provide users with more engaging information.
Shadows and layers
An effective way to achieve the powerful depth effect that's popular in the app design is t use shadows and layering. This is actually not about subtlety, it is about the accent on bold, dark shadows.
Adding contrast and strong shadows to photographs, graphics, and other design elements, designers get a quick-and-easy shortcut to visual depth. Layering elements, with parts overlapping each other to create an internal hierarchy, is another equally effective technique that will be popular in 2021.
Swiping
Engaging swiping is one of the most evident mobile's advantages over desktop. You can click quickly and easily but swiping looks more fun. Design trends encourage this advantage by making swiping more engaging and memorable.
Your inspiration is the best tool to enhance the swipe experience, so there should be no limitations. For example, you may add an animation to your swipes that will give users a more satisfactory turning the page experience.
Abstract and geometric art
Many design trends promote dimensional effects and realism. However, some products benefit from more abstract and artistic styles.
The abstract and geometric art style is typically used for startups and apps as an alternative to photography. It includes bright colors and simple abstract shapes, providing easy viewing. This app design trend is about finding the delicate balance between simplicity and complex details.
Neumorphism
Today there is a tendency according to which buttons and icons have become extremely simplistic. However, designers strive to make them more interesting.
Neumorphism is the app design trend that takes the style from the early 2010s. This is about the concept of using real-life imagery with new and improved 3D-like graphics. This style usually takes flat buttons and icons and gives them a lush dimensional makeover, retaining much of the flat design's cartoonish simplicity.
VR & AR
In the period of remote work and collaboration, virtual reality (VR) and augmented reality (AR) become more than entertainment, they provide real vacation. This app design trend relates to more emphasis on these interactive experiences that you can have from your mobile device.
Designers create app designs that make you feel like you're inside the app. Using these apps is like an immersive game that will draw you in as you're playing it.
There are about 3.8 billion smartphone users in the world, according to Statista. This is actually half of the total population of the planet. Mobile apps have become a major part of our lives and perhaps you have your own favorites.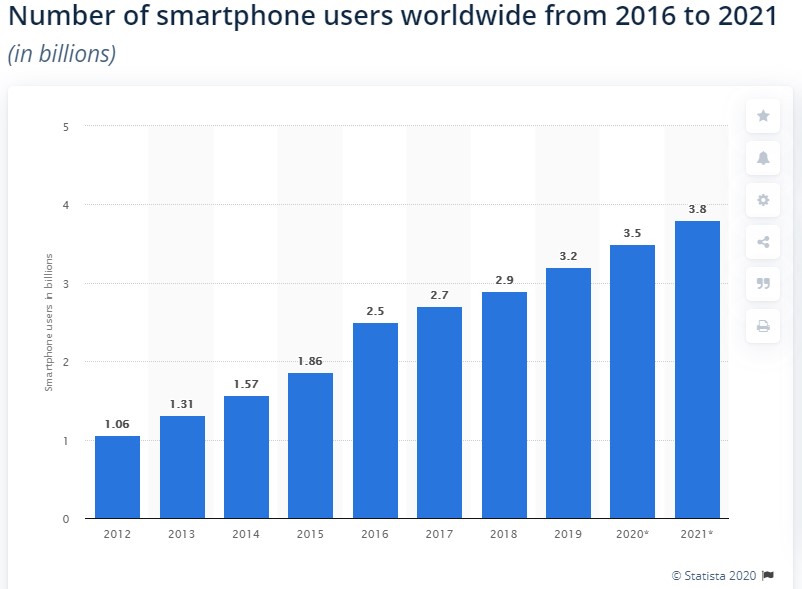 If you use an Android device, you will probably admit the strengths and advantages of the following apps we consider. In case you are going to design your own Android app, these solutions may become a real inspiration for you.
7 Beautiful Android App Design Examples for Your Inspiration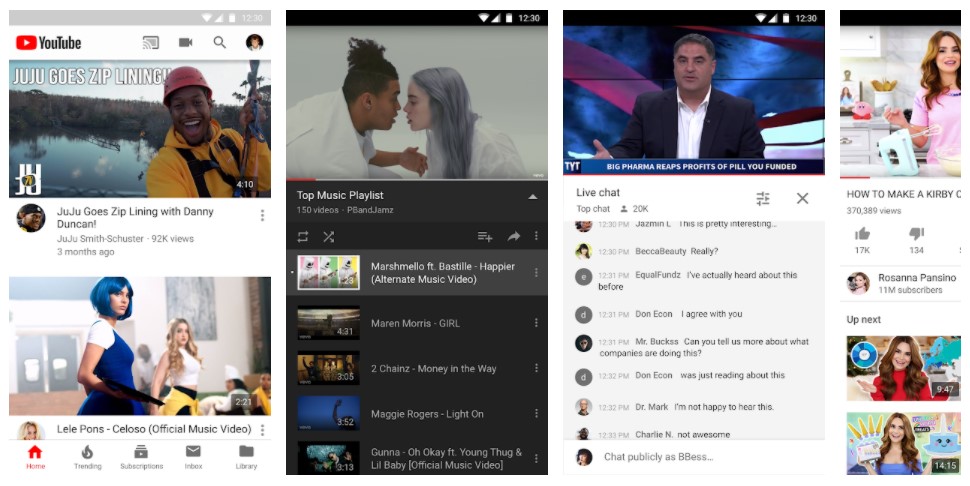 The era of video content cannot leave users of Android applications indifferent. The largest video-sharing website in the world has been benefiting from smart design solutions since its founding. The same inspiration runs through today. You can use the handy services of mobile apps on both Android and iOS.
YouTube is not a dedicated mobile app, however, more than half of its's video is viewed on mobile devices. Today the need for such an app seems clear. YouTube app offers an accessible and fresh design, updating it frequently and adapting it to the changes. Most users actually prefer the mobile version.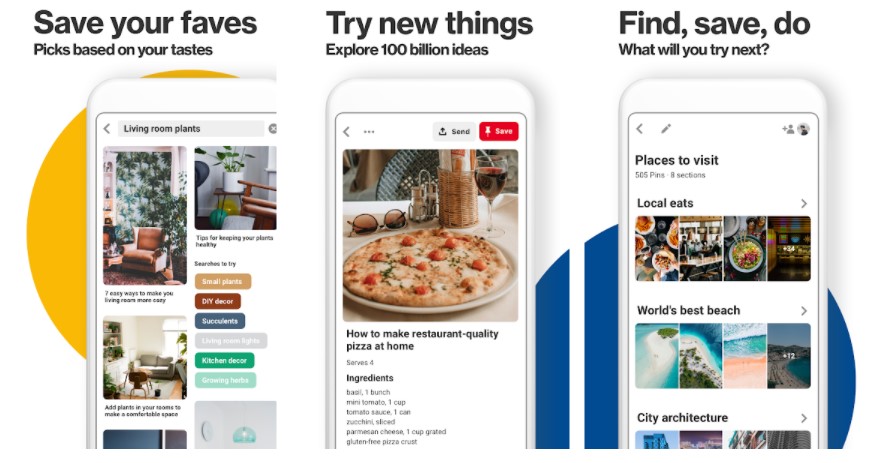 The social scrapbooking Pinterest is also one of the newest contenders for the most beautiful Android app UI design. 
When you share something on this platform, each bookmark is called a pin. Someone else's pin is called a repin. Unlike other social bookmarking sites, content shared on Pinterest is driven entirely by visuals. 
Here you can group pins together by topic onto different boards or pinboards in your profile. You can also share images you find online. There is a "Pin It" button that helps you to share directly in your browser from any web page. Pinterest proposes enough details to the UI to keep the images and content at the center.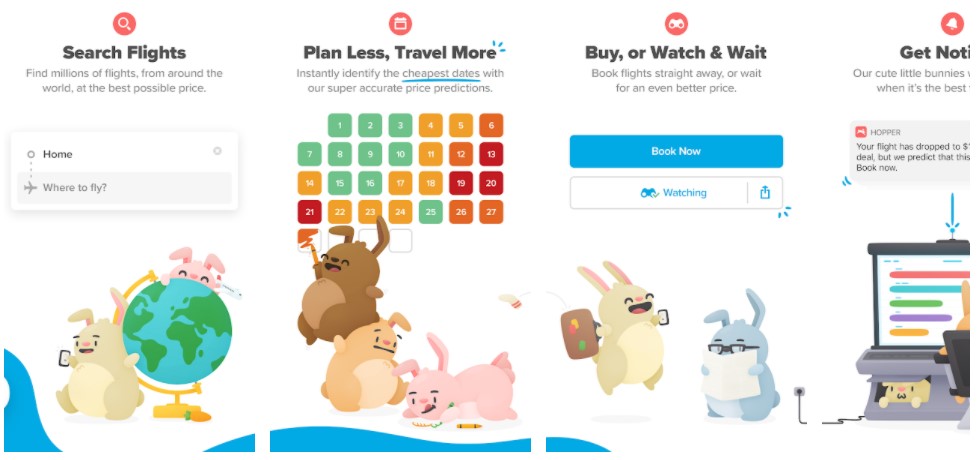 Hopper is an online travel app for flexible travelers looking to save cash. Its Android version helps people traveling faster and more efficiently.
It is impossible to ignore the adorable little bunny that is Hopper's mascot. Hopper will help you to predict prices for flights with 95% accuracy up to 1 year in advance. Watch a trip right in the app and the company will send you a notification when it's the best time to buy.
It's easy to search for round trip and one-way flights. After selecting the dates, you can choose to watch the flight and receive notifications.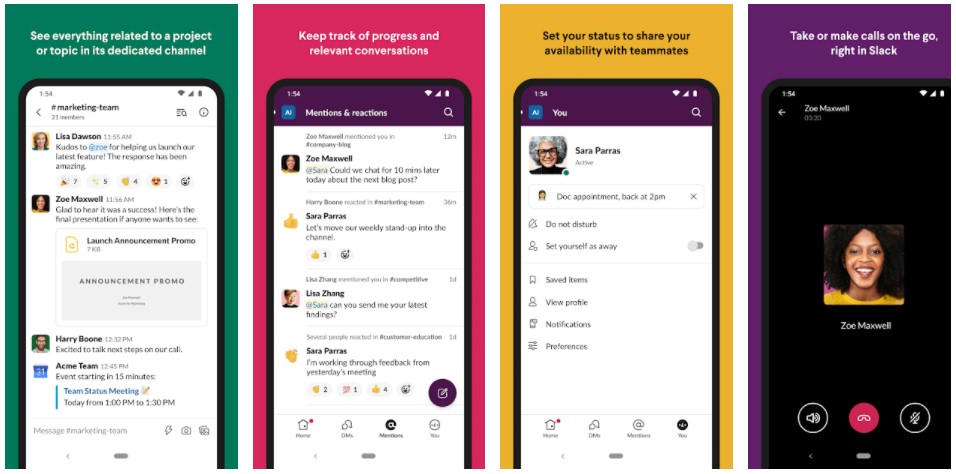 Slack is a popular inbox organizational tool that almost every workplace group seems to be using. It is used by global organizations and small startups that strive to improve and boost cross-departmental collaboration. With the help of its Android app, you can make and manage business conversations and can keep a record of them too.
Slack was released in 2013 when there was no direct competitor in the market. Business websites usually gave a boring idea of faded colors and take all the charm, however, Slack did something different
Whether you're planning a global event, working on a project, or just getting tired of e-mail, Slack may become a reliable tool among various professionals. Its outstanding Android app design is what makes it really powerful.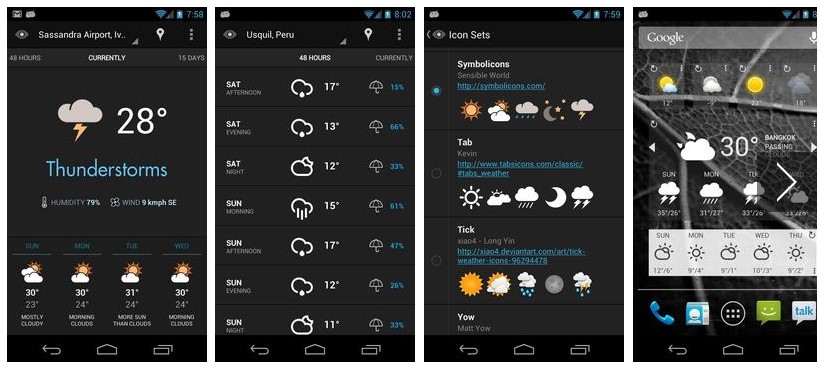 Eye in Sky Android app design is also fully in line with the trends described above, which will surely become popular in 2021.
This excellent looking Android application allows seeing a 5 day forecast for your location. The tool also demonstrates the current weather in a circle form (this is for those who like their weather clean, simple, and beautiful).
The interface of the app is minimal and simple, and the customizable home screen widgets fit right in with Android's Holo theme. All of the basic features of a weather app are included. For example, current and 48-hour forecasts, current conditions, weekly forecasts, and more. The app is free and ad-supported.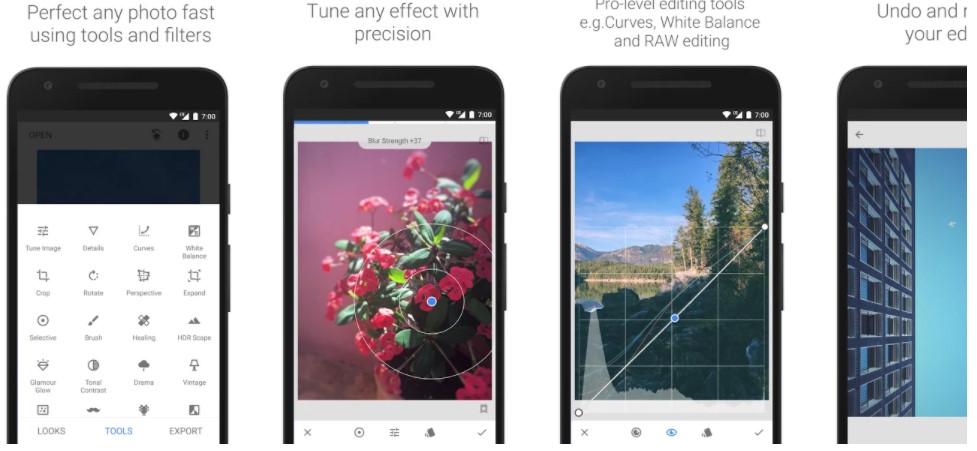 Snapseed is a free modern photo editing solution that comes loaded with image manipulation tools and presets that are handy and friendly.
The app is supported by Google. It allows editing and fine-tuning things like brightness, contrast, shadows, saturation, curves, and more, providing you with strong control over the final look of your pictures.
Many photo-editing apps make the process of photo editing cumbersome, but Snapseed Android app design helps to keep it simple and offers many options that can be easily adjusted.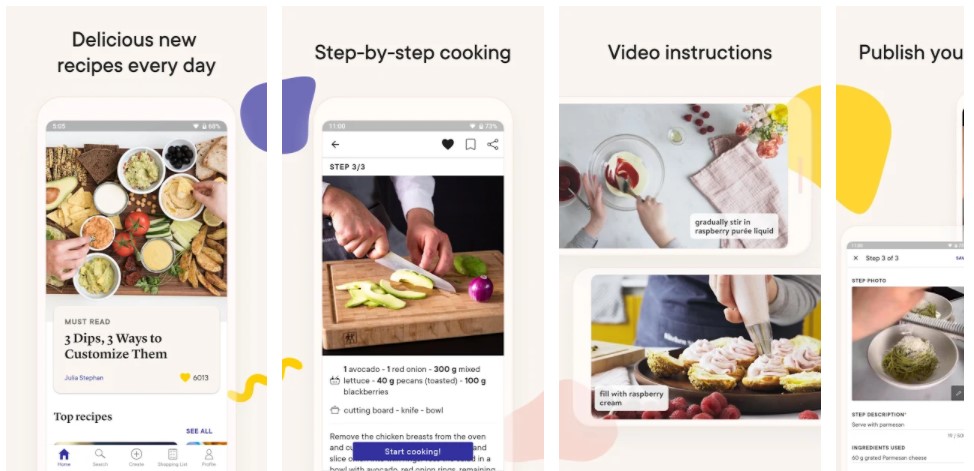 Kitchen Stories was designed to show you the world of cooking. The app offers an excellent Android design that is loved by millions of users all over the world. Being a user, you may find delicious recipes with colorful pictures, easy to follow instructions,  clever how-to, and recipe videos.
You will also have a chance to learn how to cook with executive chefs and expand your cooking skills by trying out new dishes every week. Just log in with your email or Facebook account, to start exploring today's stories, recipes, inspirations, community picks, and seasonal special proposals.  
Conclusion
Hopefully, the Android apps design solutions above helped you get inspiration as a user or developer. 
With so many places to get inspired nowadays, you can get more ideas that you need quickly and easily. Do not hesitate to apply other people's ideas as a springboard for your own. You might be surprised about what you can do with some great Android app ideas.