Nowadays, over 93% of B2B marketing departments use emails to distribute their content. It actually works.
Of course, emails differ. For example, welcome emails still have great potential. In 2017, the average open rate for welcome emails was 82%.
A smart email marketing tool empowers you to automate marketing workflows, send better emails, track stats, and create deeper relationships with your visitors. Choosing the best email marketing system that will fulfill your needs and requirements can be a challenge. These systems are mostly the same: they propose almost the same features, templates and prices.
If you want to dip your feet into email marketing and do not know where to start, this quick post will provide you with some useful tips.
But first, let's dive into a common truth.
Email marketing benefits
Why is it worth to apply appropriate business email marketing software?
The answer is obvious if you have a website that is interested in traffic. You need to apply email marketing to increase and improve your client management results. It allows you to contact your visitors even after they leave your site.
The obvious benefits of email marketing are:
Increases repeat visits. You probably expect that over 70% of visitors who abandoned your website will never return. However, it's possible to build a connection with them by gathering their email addresses and sending valuable stuff.
Increases sales. Email communication can outperform social and organic search traffic.
Helps to attract loyal followers. Your repeat visitors are more likely to convert into customers, then first-time visitors are.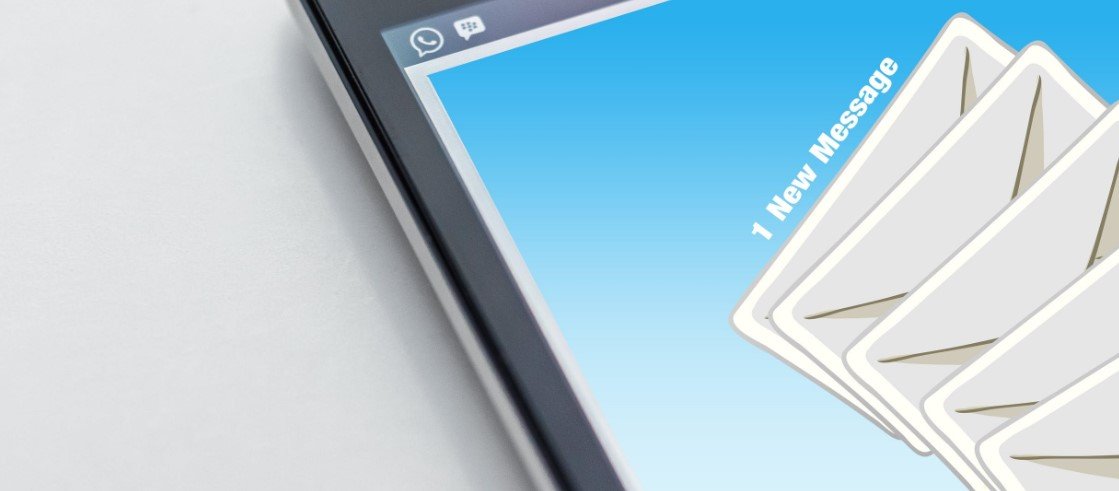 How to choose the best email marketing software?
Make sure you choose the right email marketing service that fits your business needs.
There are dozens of powerful email marketing solutions on the market. What aspects is it worth to highlight? Here they are:
The majority of services allow automating email campaigns, however, each one does it in a different way. Choose one that will solve your needs.
Easiness of use. You shouldn't spend extra time working with the email marketing service.
Industry fit. Pay attention to this fact, as some platforms are aimed at serving certain industries only.
Pricing policy. A cheesy thing but do' not forget your budget 🙂
Top-5 best email marketing services
MailChimp is a marketing platform that works around the clock to help you find your people, grow business processes, and get smarter as you go. It suits best for marketing beginners and the users who want an all-in-one email marketing features set at an affordable price.
Besides traditional email marketing functionality, you get all the important features that let you convert your visitors into subscribers and clients.
MailChimp proposes great features affordable for marketers of all sizes and from various industries.
One of the most popular email marketing service for small businesses provides users with various customizable email templates and useful features.
At the very start, Constant Contact will prompt you to choose the industry and your previous experience with email marketing.
This will give you customized content and helpful promotion ideas.
The platform allows full access to its tools for 60 days, while the most email marketing services offer from 14 to 30-days free trials.
This advanced email marketing service on its site promises to connect, engage, and relate to every your customer on a personal level. This is the perfect solution for eCommerce merchant that wants to convert visitors into subscribers with smart marketing automation.
You are allowed to customize messages based on behaviors (first-time users, cart abandonment, returning website visitors, people who clicked a link on your site, etc).
The platform combines email marketing functionality with CRM and sales. It allows its users to send personalized emails tailored to individual users' behaviors.
ActiveCampaign empowers your business allowing to create powerful emails with the help of their drag and drop builder. You may also reach your subscribers on the go by sending SMS messages.
The tool seems the best option for marketers who want to level up their email marketing with a sales CRM.
MailerLite is one more interesting tool for those who want to build an email list on a tight budget.
The convenient email marketing platform lets you grow your email list for free until you reach 1000 subscribers. Here you'll find advanced technologies to attract visitors and convert them into subscribers (beautiful landing page, popups and easy-to-use form builder).
This is a simple solution to grow your email list.
To sum it up
Email marketing is one of the best ways to connect with your visitors, create engaging relationships, and convert them into customers.
Choosing the best service for these aims is crucial for the success of your business. Each email marketing system has its own unique set of features, so do not hesitate to try some of them to select the best option.