Health is a state of complete physical, mental, and social well-being but not merely the absence of disease. Choosing a healthy way of life is something that everyone wants to try at some point. Being healthy, people lower hospital bills, feel better and do more productive and high-valued things. 
Maintaining a proper work-life balance that includes working out, eating organic food, and finding time to meditate is harder than it seems. Just think how many people make resolutions on the eve of the New Year, intent on improving their health and wellness. However, in many cases, they typically fall back into their old routines at the end of January. It's difficult to take care of yourself, but it's one of the most important things you can do. 
Luckily, there are so many powerful applications that can assist you in living better, eating better, and feeling more motivated and productive. 
How can mobile development solutions help our health? What are the best free health apps? Let's take a look at the best health apps for your smartphones and tablets. With the help of these apps, you will be able to find the support you need to get on track, stay healthy, and become active for a long time. This selection will include both mental health apps and solutions aimed at improving physical health and wellness.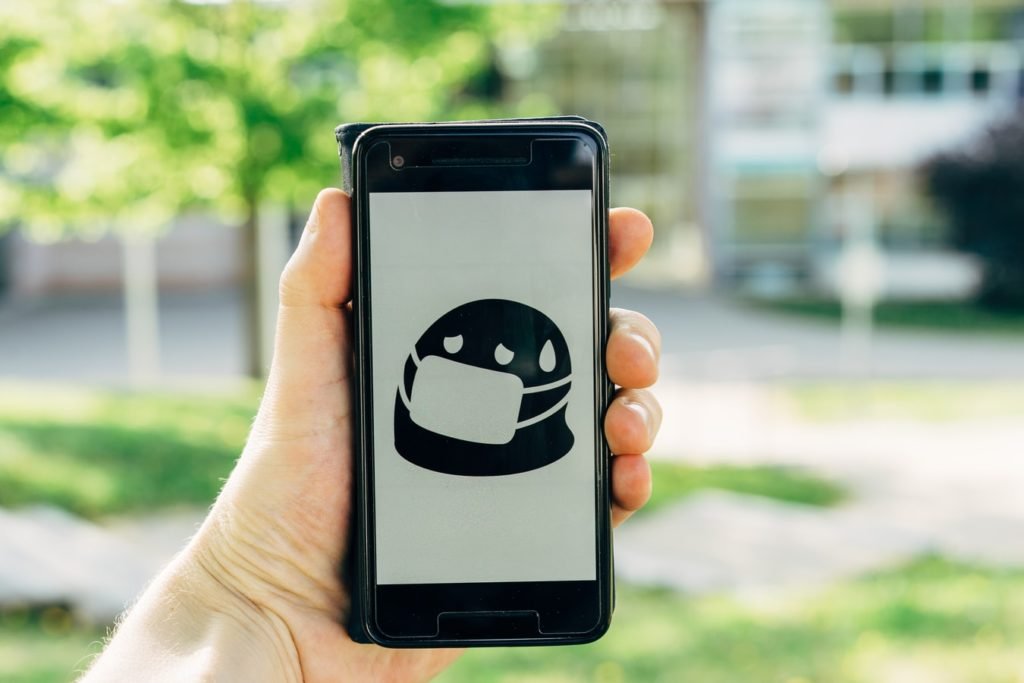 What is the Connection Between Mental and Physical Health?
Physical health and mental health are essentially linked. There are many direct associations between chronic physical conditions and mental health that significantly impact the quality of people's' life.
Here are the main associations between mental and physical health:
Weak mental health is a factor of risk for chronic physical conditions.

People with serious mental health conditions have a high risk of experiencing chronic problems.

People with chronic physical conditions have a serious risk of developing poor mental health.
Understanding connections between mind and body is the first step to support those people who live with mental illnesses and chronic physical conditions.
Now, let's get some details about 15 best applications for mental and physical health management.
Best Mental Health Apps 
Mood Kit
MoodKit works in accordance with CBT (Cognitive Behavioral Therapy) principles and provides users with more than 200 different mood improvement activities. 
The app was developed by clinical psychologists, so it reliably helps you learn how to change your thinking and develop self-awareness and healthy attitudes. Mood kit is aimed to help you practice self-care and note any distressing thoughts, helping to overcome them.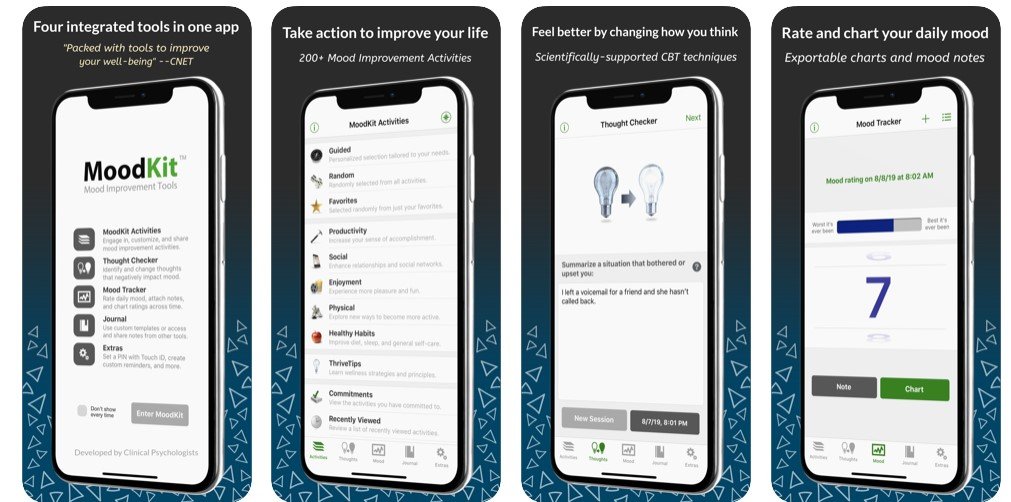 MindShift
This is one of the best mental health apps created specifically for young adults and teens with anxiety. Mind Shift highlights the importance of changing how you think about anxiety rather than trying to avoid these dangerous feelings. This smart solution will encourage you to take charge of your life and ride out intense emotions.
Headspace
Mental health is what you should care about as well. Headspace is the app for meditation. It includes various meditations guides, emergency sessions for calming needs, and different kinds of programs to choose from based on your needs. The app can send occasional notifications telling you to chill out and breathe a little a bit. 
The pro version is a little expensive but it includes more interesting features. Headspace gives users a workout for their brains, better attention spans, alertness, and instant calm.
eMoods
eMoods is a mood tracker. This health app was crafted for people with bipolar disorder. 
Users can track depressive and psychotic symptoms throughout the day and elevate their mood. It is possible to see mood changes on a color-coded monthly calendar and export a summary report to better understand the fluctuating mood.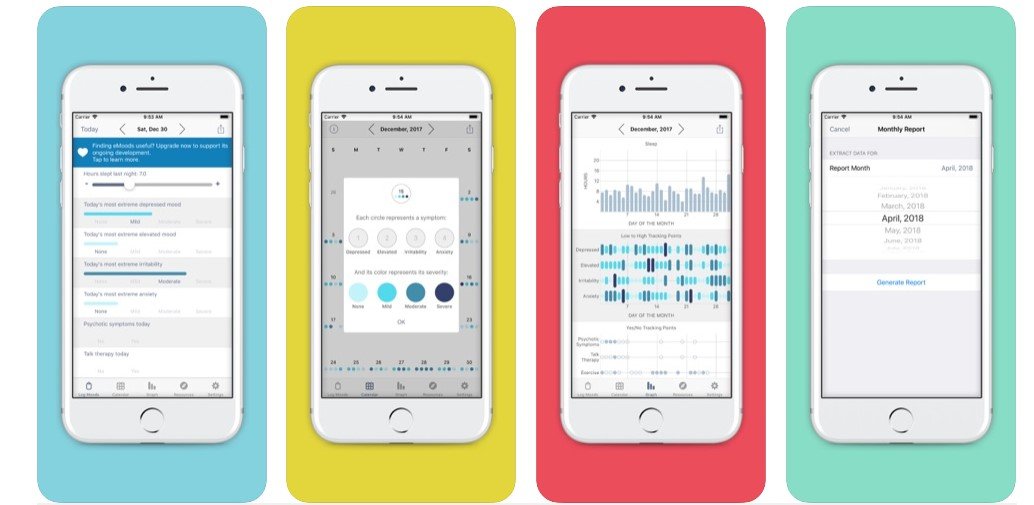 NotOK
NotOK is a free health app created by enthusiastic teenagers for the same teenagers. 
The app contains a large red button that can be activated to let family members or friends know that help is needed. As a user, you may add up to five trusted contacts as part of your support group. So when you hit the digital panic button, a message and your current GPS location will be sent to these contacts. It seems really helpful and reliable.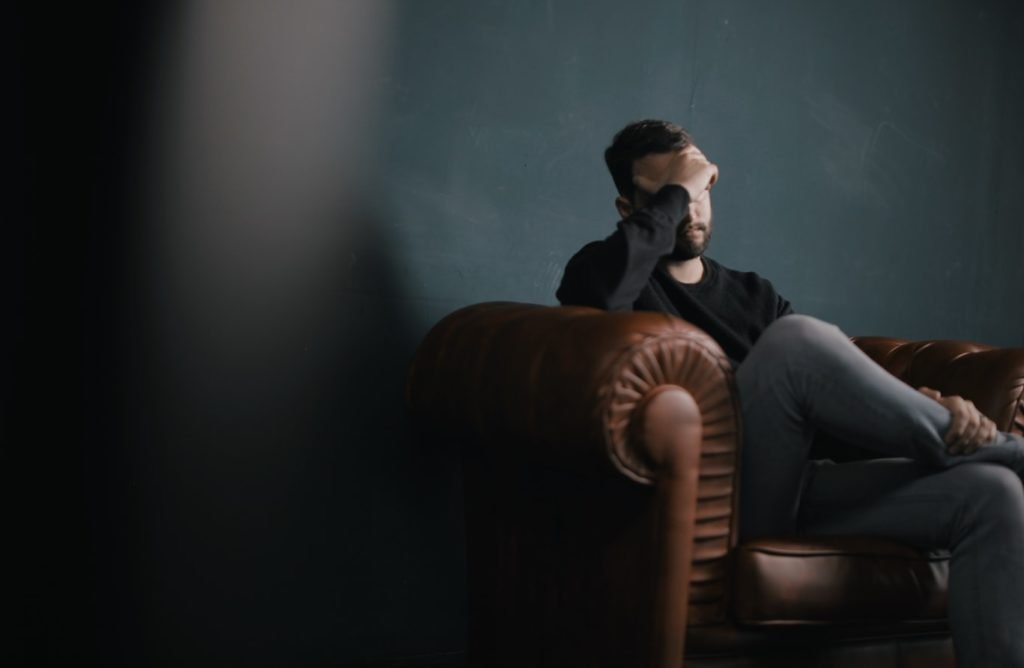 General Health Apps 
Fooducate
This reliable nutrition solution contains 250K foods to compare. The app grades food for easy comparison, so you can easily identify the good option versus the bad one.
Fooducate also tracks your food intake, exercises you make, and other variables. It also includes a system of food recommendations and a community for interaction. Some features are free but you will need to go pro to get all of the powerful functionality.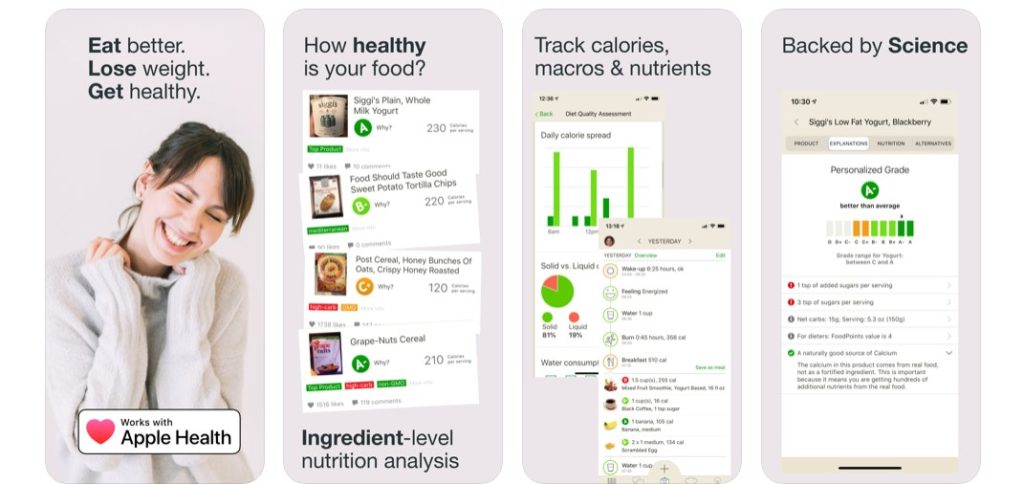 Fitocracy
Would you like to treat your own life as the character of a famous MMORPG game? That is what Fitocracy does. 
This app lets you improve yourself by completing tasks and earning experience so you can level up in real life. Fitocracy proposes a host of workout routines and expert advice, as well as a huge community of like-minded individuals to keep you motivated.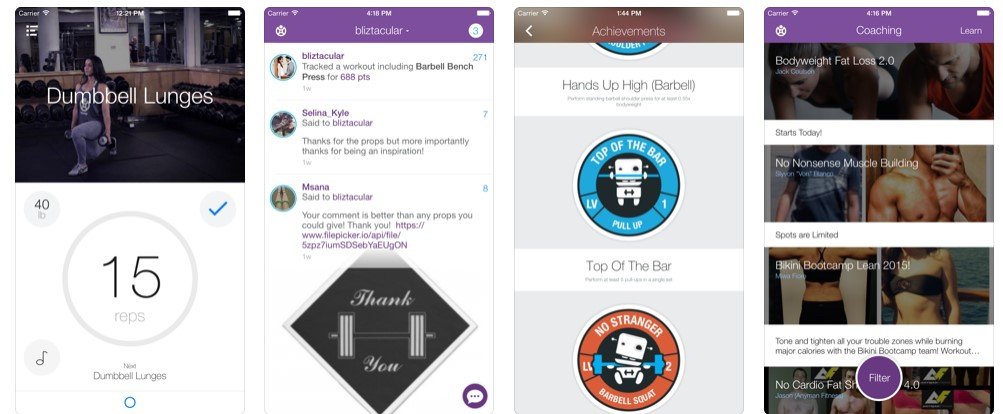 Home Workout
Another powerful health app that contains a collection of workouts you can do at home with no equipment. If you work remotely and have a space to train, you may grab this app and the only thing between you and starting is a download button and a few extra minutes in your day. 
The exercises include warm-ups, stretching, weight or strength training, and much more interesting options. The app is really helpful, especially if you don't want to spend a ton of money on exercise equipment.
Lifesum
If you want to combine diet and exercise, then Lifesum is right for you. You do not need to keep all the details of every single meal. Instead, the app proposes basic guidelines to follow. It will ask for things like your age, height, weight, gender, and fitness goals. Then Lifesum will provide you with personalized recommendations from that info. 
The app also contains such niche things like micro tracking for those people who follow specialized diets. This food and exercise tracking are free for everybody.
MyFitnessPal
MyFitnessPal is one more famous health app that proposes a thorough work with keeping your diet in check. A large database of food items allows tracking of everything you can eat and calories counting is its most demanded feature.
MyFitnessPal can be integrated with many other fitness and health applications. You can also enjoy a selection of exercises to perform, a community to engage with, and useful statistics on your progress.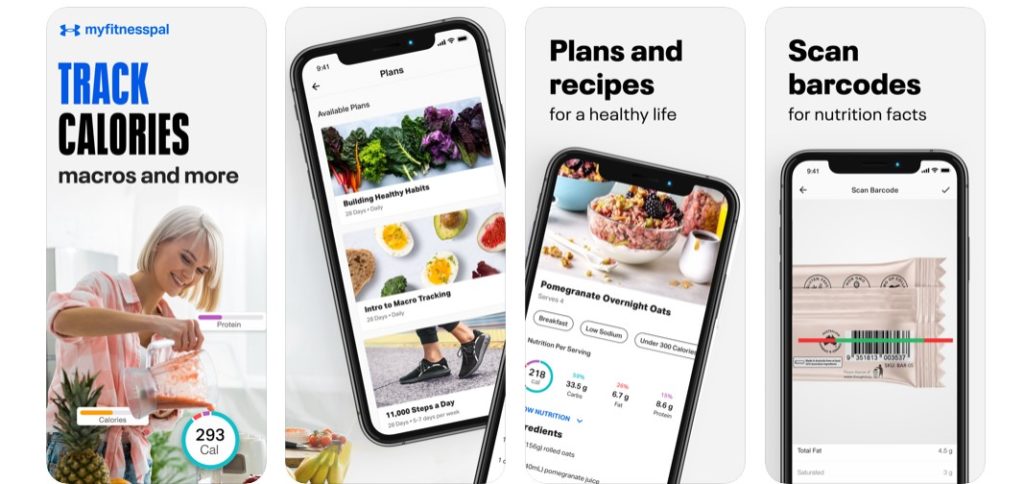 Blogilates
Blogilates offers plenty of useful workouts on-demand, as well as nontrivial recipes, fitness recommendations, and a healthy dose of body positivity. 
The content will better suit female users, but the exercises themselves are for everyone. Video exercises take little more than just comfortable clothing and a can-do attitude. You will also get a handy workout calendar, recipes, and a shop with athleisure wear.
Fit Radio
Fit Radio is a music-streaming application that will be useful for your mental health and physical efforts. It provides playlists for guided workouts. 
Fit radio will totally satisfy your interest in case you want workout music selected by DJs or a voice helper in your ear telling you to speed up the pace on your treadmill.  You can choose music that fits the type of workout you have in mind, or select songs that match your tempo.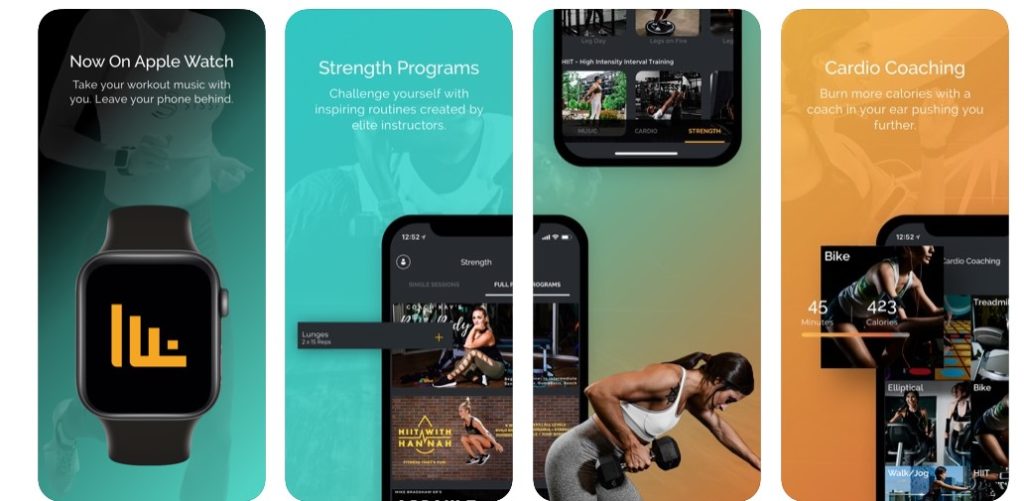 Nudge
When it comes to healthy living, we all need a little nudge to stay on track. That's exactly what the Nudge app provides. It allows you to connect with and challenge your friends. 
Nudge can be conveniently integrated with other health apps to generate an overall score for you based on your last 30 days of activity. It lets you compare results with your friends and family while you work to improve your health.
HealthyOut 
The challenge related to eating out is one of the biggest challenges that come with healthy eating. Most cafes and restaurants serve meals for pleasure but not for your health benefits. 
HealthyOut is a smart solution aimed to spot the better options on the menu and make meal modification suggestions. With its help, you will be able to painlessly seek restaurants and cafes that offer healthy plates.
Carbs Manager
Carbs work as a prevalent element of many foods and they can be tough to avoid. When you cut back on carbs, you actually improve your overall diet and feel healthier. 
Carbs Manager is a solution that is rightfully included in our list of the best health apps-2020 as it thoroughly takes care of deciphering how many carbs are in each part of the meal. It will help you to control your intake, automatically logging your nutritional details. The app will also provide you with a quick means for setting carb goals for every meal.