Today consumers want ordered goods to be delivered at their doorstep, without errors and delays. And this is logical since a person pays money and the quality of service should fully meet his/her expectations, and ideally, offer the best conditions than competitors. These are all common truths.
Speaking of food delivery, we all typically want to place an order quickly and be sure that it will be delivered in less than 30-40 minutes. In one of our recent posts, we have described the features of modern health apps. Now it's high time to talk about food.
If you have a team of professional developers and desire to create an outstanding food ordering mobile development masterpiece, this post is right for you. If you want to choose the best food delivery solution, you may also read this article as we are going to list here some of the most popular online solutions in 2020. So, let's get started.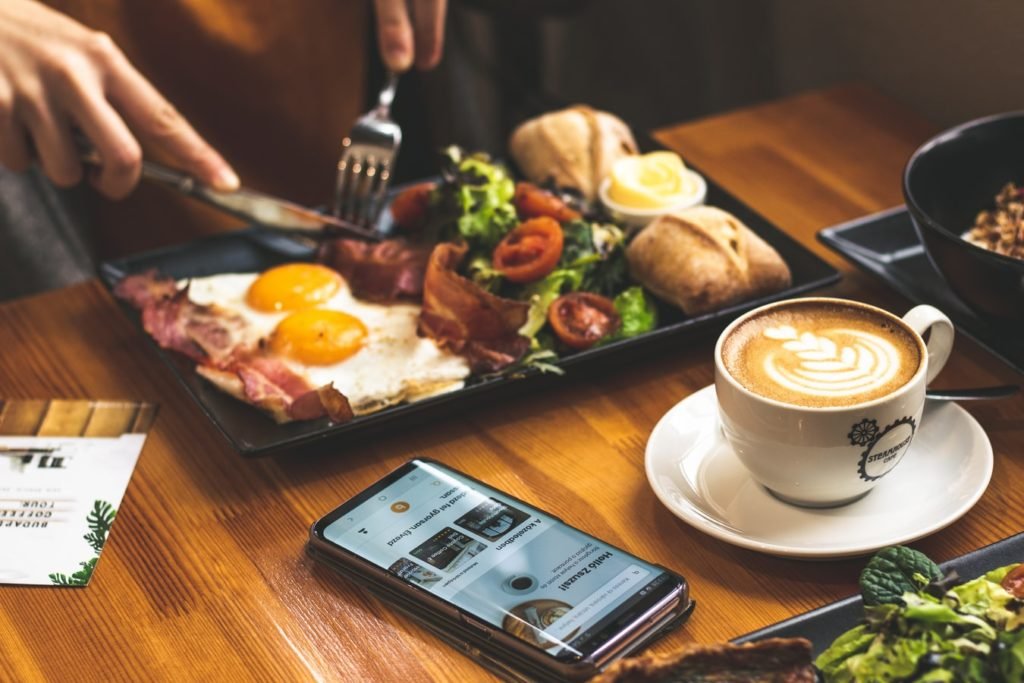 Modern life is much more fast and convenient and fast than any era in the past. Everyone wants to make the best use of his/her time because time is precious. If a product or service brings comfort and convenience, consumers are happy to pay a premium price for it.  
The food delivery industry has significantly evolved with the advent of mobile applications. Today this sphere is one of the most customer-focused. 
Food ordering apps provide high-leveled convenience and choice for clients, allowing them to order any dish from various restaurants and eateries. What you should do is just to make a couple of taps on the screen to get delivery to your doorstep.
Before we list the most relevant examples of food ordering apps in 2020, let's take a closer look at one of the leaders in this industry and analyze in detail its business model.
UberEats as a great example of a food ordering application
The smart business model of UberEats has inspired millions of food delivery startups all over the world, so they decided to join the game. 
The application is a restaurant aggregator and also a delivery agent. It is similar to Uber in delivery conception, and it has two different features:
The app lists partners-restaurants in a single spot that is a traditional food delivery model.

It handles order delivery. UberEats uses its own logistics network to deliver orders from restaurants (that do not provide delivery).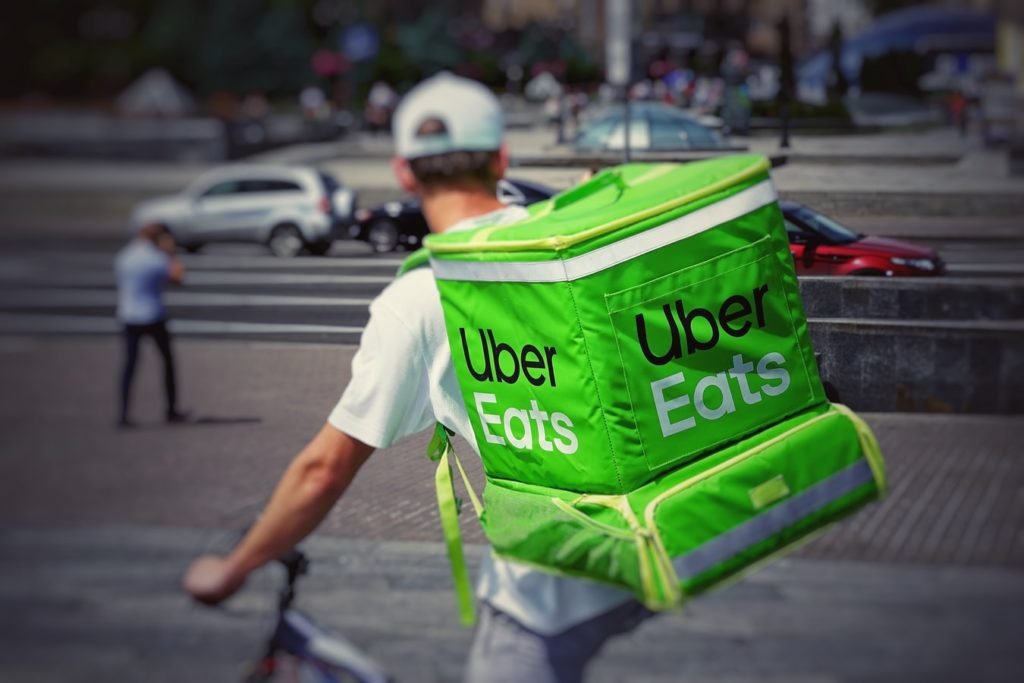 This solution also offers many useful functions that make food ordering even more convenient. For example, advanced search filters, tailored restaurant recommendations, order tracking, customizable delivery details, and so on and so forth.
There are three monetization strategies the app uses to raise its profit:
Delivery Fee. The app uses a pricing calculator that estimates a delivery order fee according to the distance between restaurants and clients. 

Revenue sharing from Restaurants. It charges restaurants from 15% to 40% fee from every order received. 

Advertising fee. Restaurant partners pay for promotion via the app search and come up as the first search result.
Not surprisingly, many modern food delivery apps have taken advantage of the success of UberEats and have built their background on many of its features. So now is the time to explore some cool options.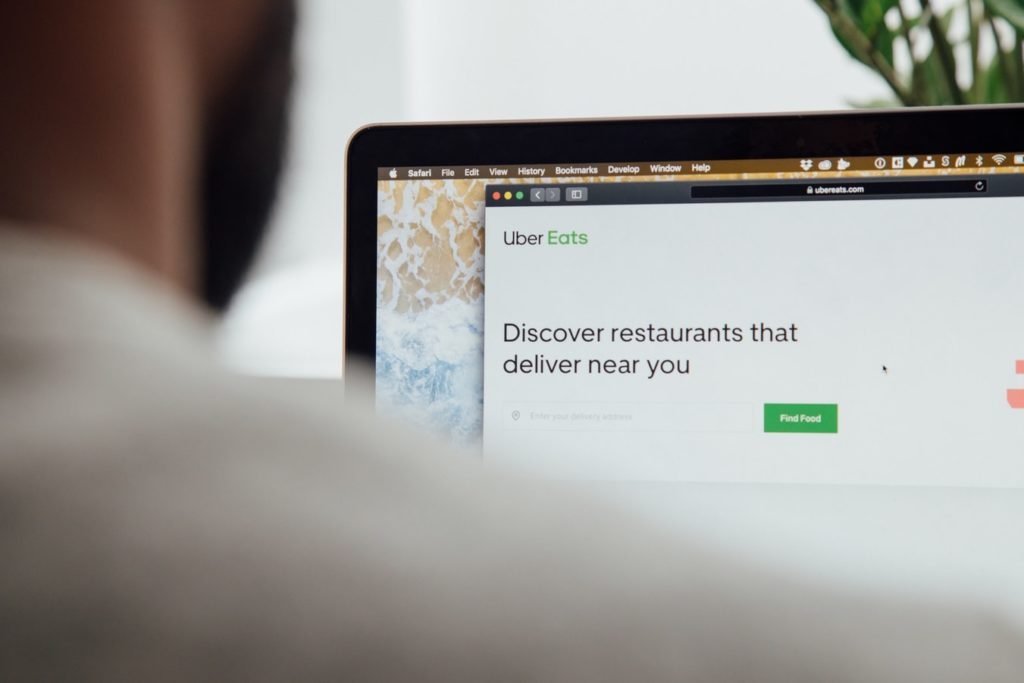 Best Food Ordering Apps in 2020
Postmates
Postmates is famous for its perfect delivery deals. This application has more than 500K restaurants available for delivery or pickup. It works in more than 4,2K USA cities. There are many powerful options in the app and a simple and handy user interface. 
Postmates proposes great deals, typically via email, to help offset the extra costs. A driver is able to send you a text to keep you posted on their location and any issues. The company offers 24/7 service, so long as the restaurant or store you're ordering from is still open.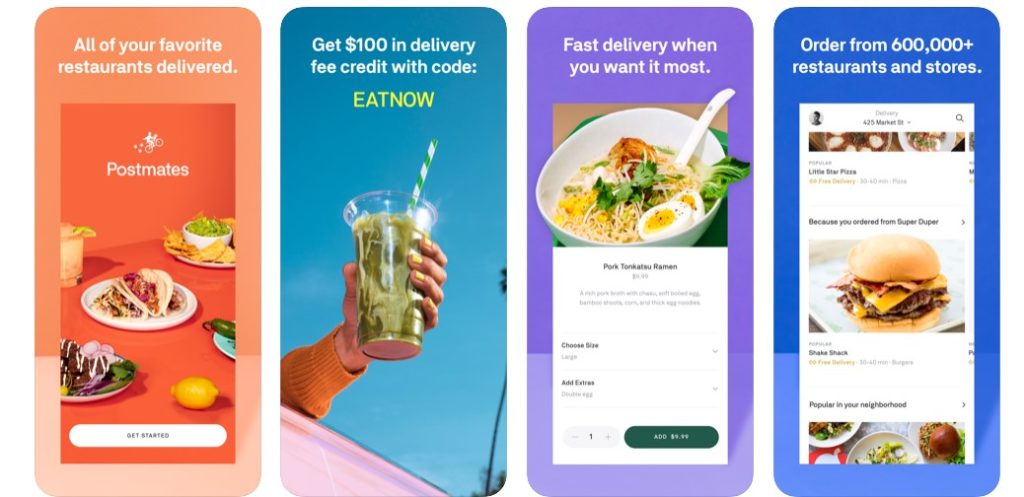 FoodPanda
Another popular online food-ordering app, that performs in 40+ countries. The app and the company is located in Berlin, Germany.
FoodPanda is famous for its huge database of restaurants from various cities and the accessibility of rebates and offers. It has banded together with almost 40K restaurants in different cities to provide on-time delivery.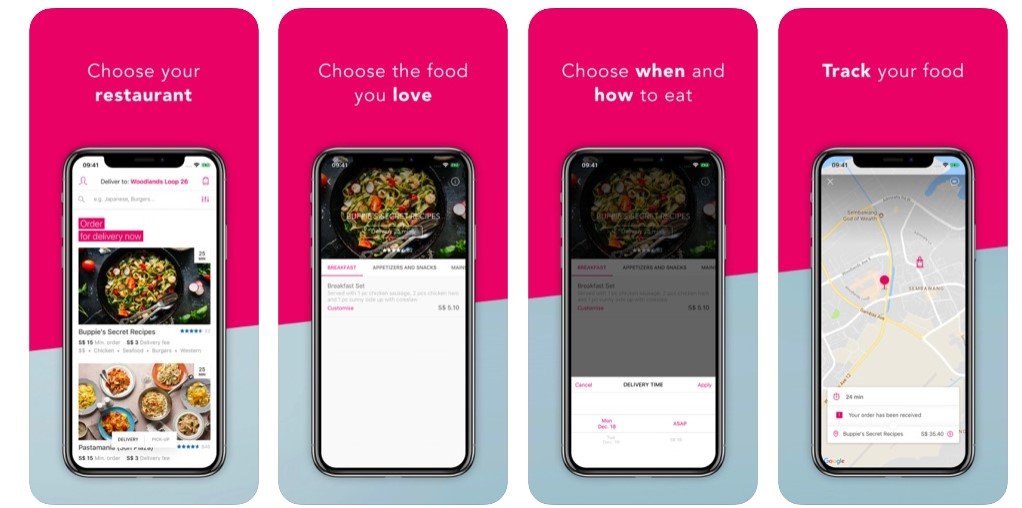 Grubhub
This robust application has a list of more than 30K restaurants in the US urban communities and locates in New York, Chicago, and London. Grubhub was launched16 years ago, which allowed the company to build partnership relations with many restaurants. All the orders are managed by the company's 24/7 customer service teams.
With this application, you can easily find your desired food or browse through the list of local restaurants as well as save your order details to your top picks for future orders.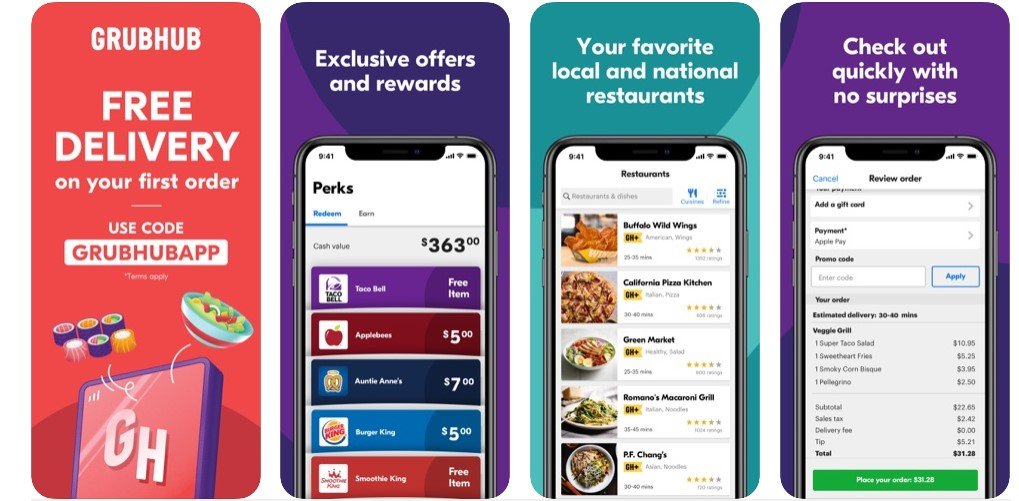 Swiggy
This food ordering solution based in India has also high ratings. Swiggy has been rated #1 online food delivery app in India. Now it is available in almost all the cities across this country.
Swiggy has initiated delivery from restaurants to major urban foodies. It allows clients to order their favorite food from nearby restaurants by detecting the user's location. The app is available on Android and iOS.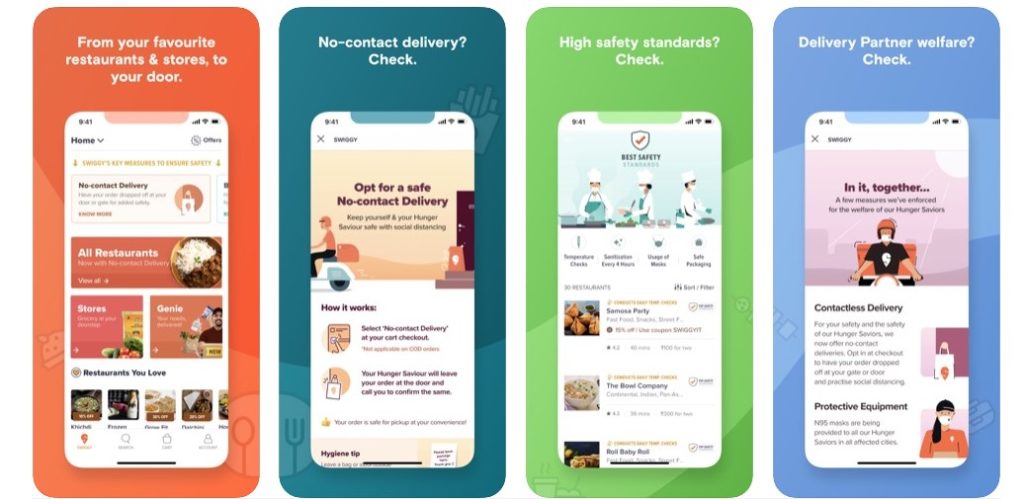 Deliveroo
Deliveroo is the most popular food delivery app across Europe. The startup already works in over 200 cities. It enables users to order food from restaurant outlets that do not have their own delivery system. Customers are charged as per their orders, and restaurants pay a commission.
The popularity of the app is high due to excellent client benefits and higher restaurant choices throughout the world.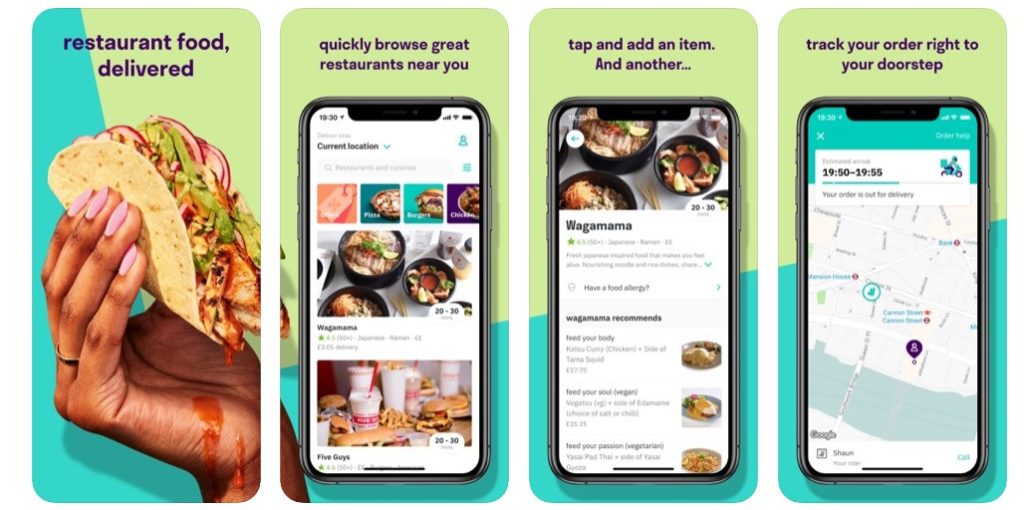 DoorDash
DoorDash supports over 300 cities in 32 markets. It is mostly demanded in Canadian cities such as Toronto, Edmonton, Vancouver, Calgary, and US cities as well.
The app includes the feature "DoorDash Delight" that has a scoring system based on food quality or restaurant popularity.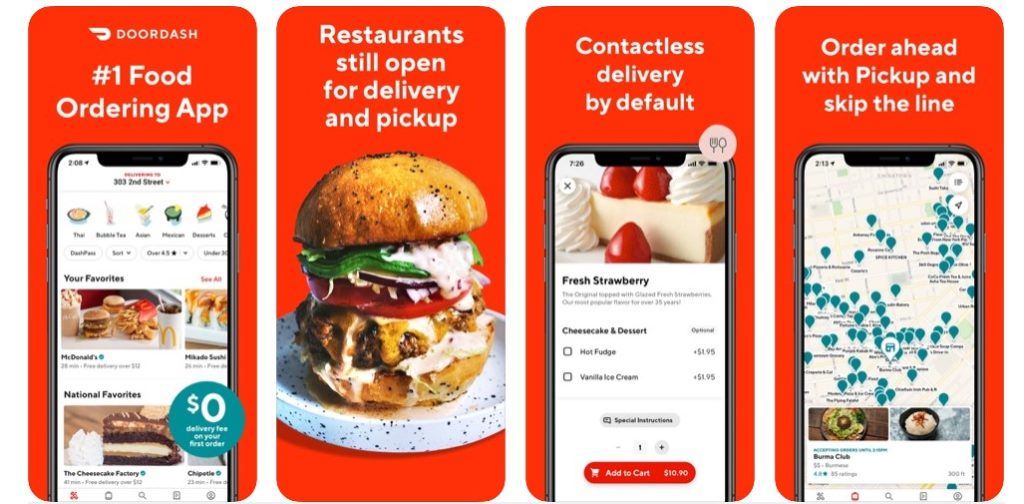 How to Develop a Food Delivery App?
"How do I start a food delivery service?" – this question is not as difficult as it seems.
Of course, you will need something more than just copying the UberEats functionality and monetization model. Here are some useful tips on how to develop a unique food ordering app that can surpass even the most popular solutions.
1. Watch the industry and trends
In order to surpass competitors, you will need to be aware of the relevant food delivery industry trends, and innovative delivery channels.
Monitor social media to make your app unique in your niche. Apply a virtual assistant, as catbots have become handy assistants in many areas, including food ordering.
2. Research a target market 
You have to know your clients and your target audience to develop an outstanding food delivery app. When you understand who will use your product, it will be easy to build an app that ideally meets your target audiences' needs. 
Use demographic criteria and create a target customer profile to draw a clear picture of your target audience.
3. Choose a delivery model
You will need to select a food delivery model that will work for your business and meet specific goals. There are actually two main models currently presented on the food delivery market:
Order-only model – brands are responsible only for ordering and managing orders. 

Order and delivery model – companies are responsible for both managing orders and delivery.
4. Define the main features of your food delivery service
Consider the following features when creating a mobile app for food delivery:
Registration and login

Search option

Order checkout

Order tracking

Order placing

Payment

Cash on delivery option

Reviews and ratings

Notifications, etc.
5. Choose the technology stack of food delivery app development 
There are many different technologies that you may need depending on the business model of your food ordering startup.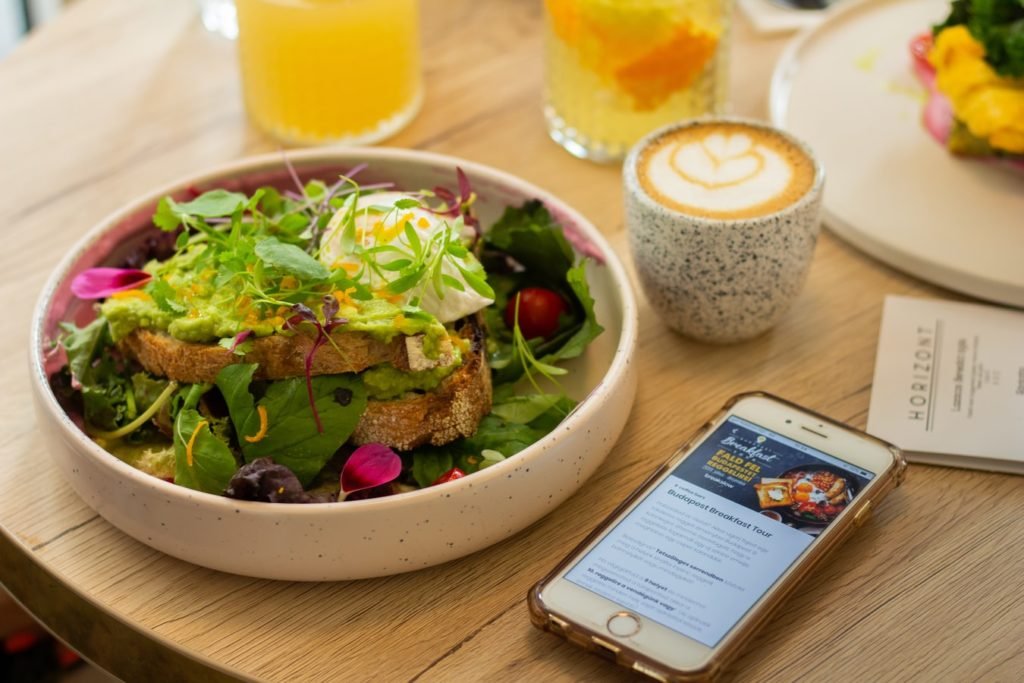 How much does it cost to build a food-ordering app?
The cost of the app contains many elements, such as the feature list, the number of platforms and integrations, etc.
Your mobile development team will need to consider functional specifications, UX/UI design, visual prototypes, and other aspects. After this step, you will have a clear vision of the end solution and will be able to count costs.
Final thoughts
Thanks to all incredible food ordering apps available nowadays, receiving food delivery right at your doorstep anytime seems easier than ever. 
All you need to do is to choose the most appropriate one, download it, then make a selection, place an order, and make payment. All via your smartphone. Easy as pie! Best food ordering apps benefit sellers as well, as they can invest in the development of such solutions to boost sales. 
So, have you already chosen your favorite?