We often suppose that the first obstacle to getting a job interview is a human resources manager's judgment, however, we are not seeing the whole picture. In fact, most of the companies filter resumes through an applicant tracking system before someone takes a look.
What should we know about these systems and what are the best online solutions? This post is right about it.
What is an applicant tracking system?
Applicant tracking software (ATS) contains recruiting and hiring functionality for different kinds of companies. These systems collect and sort resumes and professional data about applicants.
Apply for a job online, many people think that their resume going directly to a hiring manager or recruiter, buy it typically being first processed by a candidate tracking system.
Why do companies need ATS?
It's quite easy to submit an online application for a job. That has created a challenge for hiring companies.
Hundreds of online applications include many from unqualified seekers. It's certainly a routine for recruiters to sort through a stack of paper resumes or crowded email inbox. Instead, they use smart applicant tracking system software to keep themselves organized and productive. It's especially critical for global companies that are hiring for multiple positions and departments.
Often applicant tracking systems contain CRM-style functionality to help streamline hiring and communication process.
The main goal why recruiters use ATS is to quickly cull out anyone who is under-qualified and quickly identify top candidates.
But as for candidates, they can not be sure that ATS is 100% able to search and filter their resumes reliably.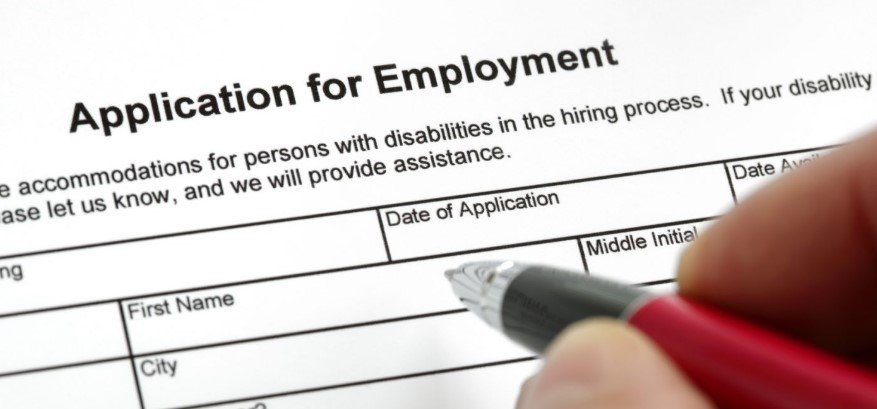 How does an ATS work?
ATS collects resumes in a database for hiring professionals' access. These resumes may be stored long after the particular job a participant applied for is filled.
With the help of the ATS, hiring managers are able to:
View applications. Some hiring managers still prefer glancing at every application that comes through their ATS. Most of them just take a quick glance at the applicant's background to quickly know more about him or her.
Rank automatically. Some of the ATS software can automatically compare the resume to the job description.
Search by keywords. This is a popular way to filter resumes by searching for key skills and titles. The search system can contain multiple terms.
Best application tracking software
Modern applicant tracking systems are everywhere. There are dozens of powerful ATS with their own features, benefits, and drawbacks. We define a few of the top systems to learn more about them.
This web-based recruiting solution better suits for small to mid-sized companies.
Zoho Recruit includes such features as resume parsing, interview scheduling system, customized company careers pages, automated posting, resume storage, etc. The tool enhances the visibility of company job openings by creating a customized career webpage of the company.
You may integrate Zoho Recruit with Google apps to save time and avoid repetitive data entry.
JazzHR is known from 2009. The platform provides powerful functionality accessible to all sizes of businesses.
Using the tool, you can post jobs, manage internal approval processes, and syndicate jobs to numerous free and paid job boards from one spot.
It's easy to list jobs on a hosted careers page. You can also add jobs to the company's careers site or create a custom careers page.
If you need to manage the entire interview process within the portal, send out offers, and set up the reporting system, JazzHP provides great opportunities to do it easy.
The ATS is also a good choice because it provides companies with a cloud-based learning and talent management application aimed to drive employee engagement, improve skills and business productivity.
Saba includes traditional ATS features such as recruiting learning management, course building, performance management, goal tracking, succession planning. You'll also find the web and video meetings embedded into the content, help learners collaborate with tutors.
Personalized dashboards help teachers to track learner's progress and evaluate test scores. For businesses, it's also useful to integrate their KPIs with learning performance and define employee promotion structure.
The cloud-based platform is perfectly suitable for HR managers, recruiters, and consultants all over the world. You may use resume storage and a sourcing functionality of Cleverstaff to find candidates across social networks and job boards.
The platform also contains a client portal for recruiting and staffing agencies to inform customers about vacancies.
There is good supporting for multinational organizations there. Cleverstaff also allows its users to create custom email templates for automated emails that can be sent to the candidates to set interviews.
Paycor is one more powerful cloud-based service that offers full functionality to encompasses the entire employee lifecycle (from recruiting to attendance management).
Paycor offers professional tools for managing hiring, onboarding, payroll, tax compliance, attendance and time, benefits and compliance reporting activities.
HR managers and recruiters may track prominent candidates, track communications, schedules, initiate onboarding and many more.
Paycor is suitable for small to middle size businesses across various industries.
Conclusion
Hopefully, this post might help you get a better understanding and choose an appropriate ATS.
Most of the tools offer a free trial that lets you create an account, navigate the tool and features, and even post jobs without any commitment. All you need is try and make a choice.
Determine your needs and preferences before you begin testing. If you know what you need ahead of time, you'll have more success narrowing down your options before beginning your trial.