Ryan Gum has carried out an investigation on customer acquisition in order to answer the most important questions:
What channels should you focus on as a startup?
Where should you start?
How to know what channels are the best for you?
the many customer acquisition skills and channels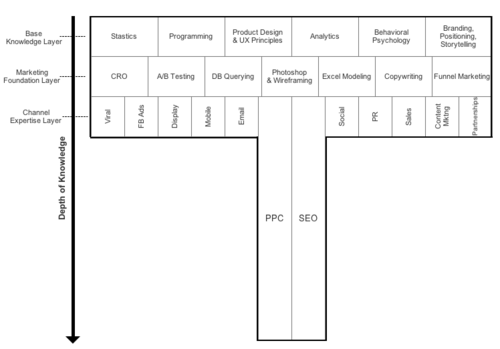 There are a few scalable user acquisition channels, according to Andrew Chen. Ryan Gum has researched 4 of them.
Paid acquisition
It looks simple: the more you pay, the more users you get, the more you spend on ads, etc.
Ada Chen Rekhi has written an article "When Does Paid Acquisition Work for SaaS Startups?" She points out that customer's lifetime value should be higher than cost of acquisition (LTV > CAC) with a ration of 3:1 LTV:CAC.
But the key point here is that it's you'll be probably unaware of your LTV or CAC indices. That's why running the numbers isn't the best option.
Learn more:
Virality and referrals
If you're considering this option, you should understand that your product may not be viral. But it's normal. For SaaS industry, the odds are even thinner as Andrew Chen says.
This channel is suitable for 2 product categories:
social products involving communication and file-sharing (Dropbox or Hotmail).
products that people get enthusiastic about (Slack has become popular due to word of mouth mostly).
There are usually two categories of products that make it: ones that are inherently social and that involve communication or file-sharing (think Hotmail and Dropbox) or the ones that people get so passionate about that they'll naturally talk about them and share them (think Slack, who has – almost – grown without any marketing, and only on the back of word of mouth).
If your product belongs to one of these types, use this acquisition channel without any doubt.
Learn more:
SEO
Can you create lots of content (reviews, landing pages and so on)? According to Ryan Gum, you'll be able to get new users who search for content if you optimize the pages.
Learn more:
Sales
It's a well-known fact that sales are manual and difficult to scale at the very beginning. You will make many attempts till you find the right way to do it. Without any doubt everybody wants to put the sales process in order. It's easy to demo people if you have only 50 signups per months. But what if there are thousands of them per months?
Learn more:
Other channels to take into account
If the 4 above mentioned channels don't suit your business there are other ways to go. Each and every startup is different so it's essential that you try various user acquisition channels in order to find the ones that are beneficial to your business. Brian Balfour recommends that you have 2 channels that you're good at. But you still need to consider and try all them to find the 2 you need.
Content Marketing
Gregory Ciotti says that content marketing is a great way for people to know you, like you and trust you. Though Rand Fishkin from Moz adds that there's a possibility that content marketing plan may fail.
Still if you create articles and reviews that people really want to read and you spread out them well, you'll get eternally loyal users.
Learn more:
PR
The channel is great for Buffer. It has a very strong social media and content strategy.
PR will be of a tremendous help for your startup to get attention. You will gain a larger audience to present your product to and get new signups simultaneously.
Ryan Gum is sure when it's done correctly, it's fast and easy. But the key thing here is to "adopt the right approach".
According to Leo Widrich, co-founder of Buffer, "the trick is knowing how to tell great stories, getting to know the writers you want to work with, following up after you've been published and more importantly, making getting covered a habit."
The stories may be like that: a new feature release, a new partnership and a new milestone.
Partnerships
They may lead you to a success or failure if it's the only thing you count on. Though, if you know how to use them, they can be of a great benefit. Joseph Walla, from HelloSign covered the topic in the unSexy Conf 2013.
Ryan Gum focuses on the idea that "not all products are suited for partnerships and that not all partnerships can be good for your product".
The most important thing here it that your product should achieve product/market fit and is selling good without partnerships. You'll be able to compare and evaluate the opportunities you have and choose the necessary partners.
Learn more:
Social media acquisition
How to make a user acquisition channel out of social media? You should build and maintain relations in order to enhance the ordinary customer acquisition processes. Try Twitter and LinkedIn first to build the channel.
Learn more:
Email marketing
According to Software Advice Survey, 40% of B2B marketers consider the channel a high quality one. It's due to the fact that the people on your mailing list have chosen themselves to be there.
Chris Hexton, co-founder of the email marketing platform Vero, made a list of tips on how he increased his conversions through email marketing by 450%. The most important ones are segmentation, targeting and automation.
Learn more:
Cons for early adopters
The list isn't full. The above mentioned channels will change and develop and we have to keep up with them. However the most important thing is that new channels appear.
Opting for new channels involve some risks but if you choose the right one, it may lead you to success.
Try channels and experiment with them. Find the recipe that suits you.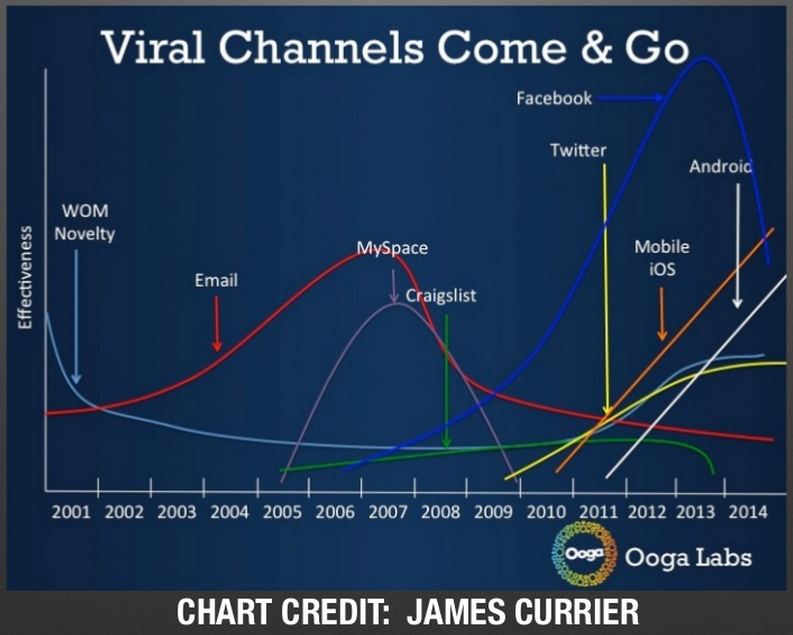 How to find what works for you?
Choosing some channels is only the beginning. You should track and analyze them in order to find what's best for you.
You have to answer the following questions:
Which channels are the cheapest to acquire a new customer?
Which channel attracts the most successful customers?
So ideally a channel should provide you the cheapest users who will succeed.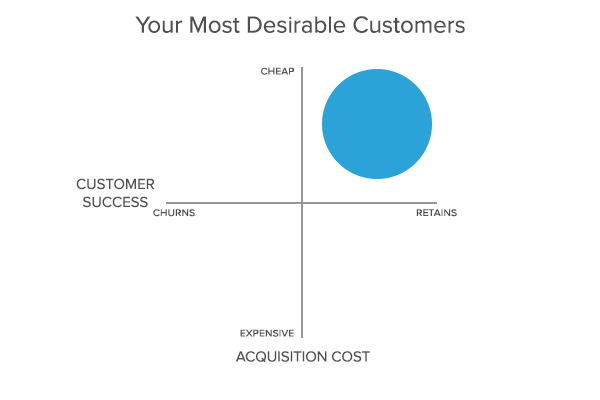 Channel tracking spreadsheet
Ryan Gum has asked Manuel Weiss, Marketing Director at Codeship, about how he copes tracking 70 channels (learn more in his articles on the Codeship Blog, especially Creating Repeatable, Measurable Marketing Building Blocks).
So he uses the following process:
Use Google Analytics, Kiss Metrics or Mixpanel to track where people are coming from when they hit your homepage or landing pages
Use Mixpanel or KissMetrics to see how these people behave after they hit your site and signup. Do they perform enough of a core activity to fall into the 'active customers' segment? Do they become paying customers?
Put all those numbers into a simple spreadsheet that captures unique visitors, signups, active users, paying customers, and the campaign cost – for each channel.
Here's an example of a spreadsheet: