Mindful Mamas
Project's Description
AppIt partnered with Mindful Mamas CEO, Terra La Rock to build a wellness and self-care mobile application for mothers.
Developed By
This project was developed by AppItVentures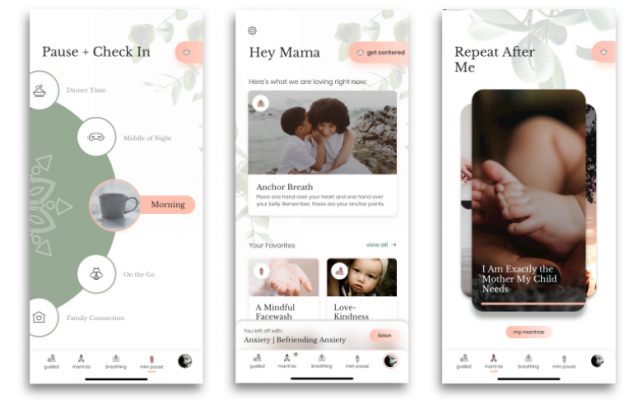 Maternal mental health concerns are on the rise in the United States. More than 500,000 mothers are affected by postpartum depression each year and only 15% of those moms receive treatment. Mindfulness has been shown to effectively alleviate the effects of postpartum depression, anxiety, and stress. Mindful Mamas is a mobile app built to help users achieve balance, peace, and a sense of belonging in their new lives as mothers. The journey through pregnancy, childbirth, and new motherhood is a life-altering experience. Mindful Mamas provides a space for underserved women to learn mindfulness in a way that supports their unique needs.
The Mindful Mamas mobile app needed to be thoughtfully designed with the collective mother in mind to provide a world-class user experience.