Business-oriented people are increasingly thinking about improving their own productivity and the efficiency of their teams. Productivity is closely related to time-saving and effectively its assignment.
If you are looking for the appropriate time clock software for your business, you're likely on the right way to being more productive.
To speed up your seeking process, we'd like to highlight the most essential sides f any time tracking system and to suggest some powerful tools.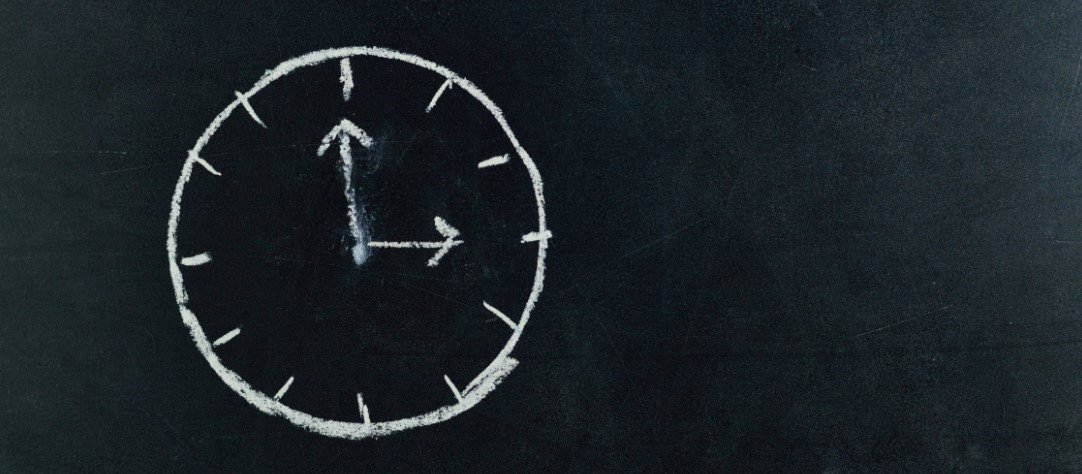 Before solving global businesses objectives, business owners need to make sure they are paying their team members accurately and on time. For this aim, they need to implement a smart time clock app.
What is a time clock app?
A time clock system is essential for businesses to accurately record employee work hours. Online time tracking solutions let employees clock in and clock out easily. They also track breaks, meals, days off, etc.
Any of these time clock tools reduces the human power and cost necessary to track time data. They also assist to protect companies against the threat of payroll audits and potential lawsuits.
What are the advantages of using time clock applications?
Provide transparency. You will definitely avoid disputes if your billable hours will be tracked and recorded.
Increase productivity. The time clock app helps you in optimizing the work capacity of all your team members. You may easily track deadlines and keep everyone on the same page.
Struggle with routine. There are many important things you should do aside from recording billable hours. Time tracking tools take care of the routine task of time capture and wage calculation.
Improve deadlines accuracy. The advanced level of accurate time estimation lets you get clear visibility of tasks down to the details and easily estimate completion dates. Any unfulfilled task may quickly be cost in to adjust weekly and monthly deadlines.
Empower team members. A more accountable workforce puts managers at ease and in control of targets. It improves trust between managers and staff and creates a background for effective teamwork.
Key features of time clock apps
There are standard features of time tracking software:
Time tracking feature. This is the core functionality that captures worked hours in real time and records these on a timesheet. Time tracking also allows visualizing tasks in a timeline. It helps project managers to estimate deadlines and completion dates.
Timesheet. This feature isn't provided by all time tracking platforms but it's rather important. Timesheet is aimed to track absences, time-offs and holidays, as attendance report.
Project management functionality. Many time clock systems are integrated into larger project management solutions. For example, sometimes tracking apps allow grouping tasks or set deadlines by project and set priorities.
Invoicing. If you bill clients by the hour or minutes, that this feature is must have. The feature helps to track working hours with accuracy and automatically generate billing based on defined settings.
Alerts or notifications that can be applied in different ways. These reminders are automated and can be sent to different channels and devices (emails, dashboards, messages).
Reporting and analytics. The reporting feature allows creating reports and summaries with a few clicks and analyzing data relating to tasks. You may apply analytics on a budget or find out areas where to cut costs as well. Most of the platforms provide convenient templates with customization options.
User management. This functionality allows creating groups and managing users by team or department. With its help, you are able to assign tasks or generate reports by a group.
Best time tracking apps for product teams
Thinking of mobile time tracking, Hours is the first app that comes to mind. This is one of the most simple and convenient apps for mobile time tracking that includes a visual timeline, smart reminders, and detailed reports.
Hours makes time tracking easy by keeping a running list of timers that can be switched between with just a tap.
Toggl is mostly used on personal computers, however, its iOS version also seems rather popular. The platform provides various powerful features that make it one of the best apps for tracking employee hours. Toggl detailed visual reports,  time clock from any location, payroll integration, mobile version, customer support page, and other useful features have made Toggl popular all over the world.
The cloud-based platform that is easily implemented to track companies' work times. It's possible to link up Clockodo with several billing apps to transfer time tracking data to an invoice.
The app helps different sized companies to improve their performance by analyzing how much time they need for customers and keep track of the budget by choosing hourly rates or hard budgets.
One more interesting app with different approaches to time tracking.
Timely can perform as a time tracker and a calendar for employees since one of the main features is the unique calendar integration.
The tool assists managers and their teams to plan projects in advance and start their time clock app accordingly.
ClockShark is designed to automate the tedious and inaccurate processes that you may still be doing using paper timesheets and phone calls. The service provides businesses managing workforces with powerful functionality and innovative solutions.
Among the most used features, you'll find the time and attendance tracking, employee scheduling, job labor budget tracking, emailed alerts, a mobile version with GPS and many more.
Jibbli is also a great solution as a time and attendance tool for payroll, billing or productivity. It provides companies with smart time clock features: timesheets, reporting, employee statistics, and regular alerts.
The tool is widely used among startups, digital agencies, retail, construction, education,  manufacturing, legal, and more.
Deputy was created to be a trusted second-in-command. The platform is able to set you free from the mundane admin and day-to-day stress of managing a team.
Deputy helps to manage teams' schedules from any location and any device. Its core features (schedule builder, auto-scheduling, digital or on-site time clock, team communication, task delegation) are good for retail, government, restaurants, health care, hospitality, and enterprise industries
Is productivity always about time?
Most of the tasks are easily evaluated based on worked hours. However, some job roles like creative management, marketing or sales do not follow a fixed time structure. They are best evaluated based on results like creative outputs, ROI targets or sales quota.