HYPR
Project's Description
An on-demand supercar hailing app
Developed By
This project was developed by TheAppSolutions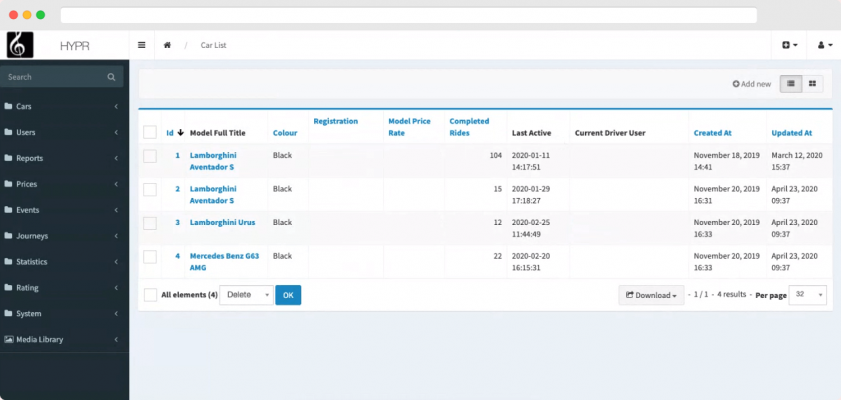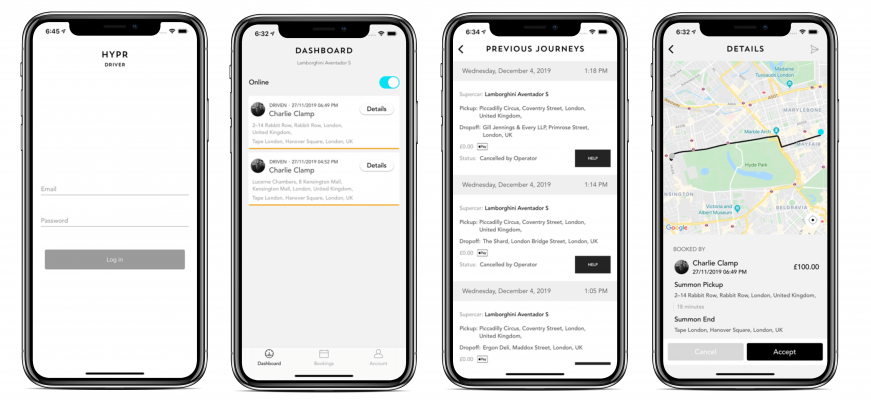 We developed HYPR, a transportation platform that offers exclusive service of supercar hiring for its customers. The platform consists of:
- Subscription site
A web portal allows applicants to submit forms for registration in the HYPR app.
- Admin dashboard
A web portal allows Admin to view and manage Applicants and Customers, Drivers, vehicles, manage car models, prices, and review statistics from both driver and passenger apps.
- HYPR App
A mobile application for Members, i.e., passengers who were approved for registration and can use the HYPR App. Members can hail a supercar, schedule the departure time, choose the available supercar model.
- HYPR Driver
A mobile application for Drivers. Driver app users can sign in to the app, add car details, view all orders nearby, pick up passengers, and complete rides.