Heart Rate Social
Project's Description
Heart Rate Social is a social iOS and Android app that brings healthy and active people together.
Developed By
This project was developed by JackrabbitMobile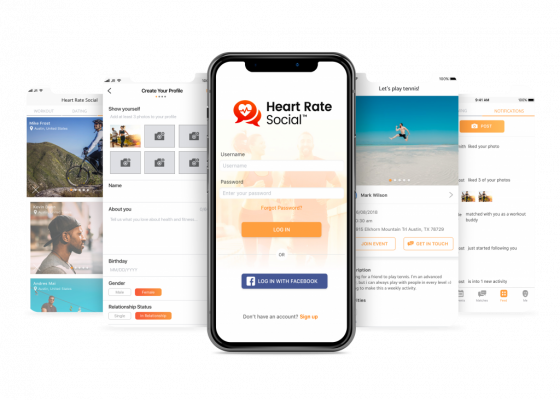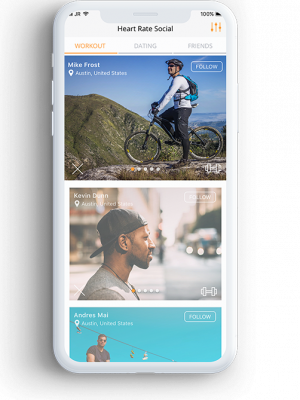 Founder Christopher VanBerg is an active person – his life is rich with outdoor activities, optimal nutrition, and coaching others as a personal trainer. While there seems to be an app for everything these days – dating, business partnerships, friends – Chris was still finding it challenging to connect with like-minded people who were looking for accountability partners to workout with, try out the new yoga studio around the corner, or go on a group hike. The existing social apps out there seemed to only cater to people looking to connect over drinks or parties, while Chris was looking for something healthier.
Chris came to us with a buggy prototype for an iOS app, originally developed by an offshore team, that he was hopeful would become his dream social platform. We took that prototype to a commercial ready product and then built out a native Android version.
The Heart Rate Social app allows for the ability to connect with local people who are interested in meeting up in healthy ways. As a user, you first build a profile, which outside of the usual name and photo, also prompts for the types of fitness activities you're interested in, dietary restrictions you may have, and whether you're looking for friends or something more romantic. From there, you match with other people looking to workout, make friends (or date), create events like a beach volleyball day that others can join, follow along with other people's activities in the feed, or edit your profile.