Having a successful and popular product does not give any guarantees. The time will come, and the market will require not just more, but something completely new.
New product development is an important way for a business to stay ahead of the competition and continue to address the changing needs of customers. Besides, new product development can open up new sales channels and help increase the market share.
Let's discuss the stages of new product development, as well as their implementation from the idea birth to the sales start.
New product development process is…
…a combination of focused efforts to bring an original product/service to the market.
The focus is not only on the novelty of the development, but (which is possibly even more important) on how this product/service solves an existing "problem".
It is worth considering all possible factors that may increase the degree of risk, for example, low quality or high price, wrong time for entering the market, or missing the target audience.
In this article, we will look at what happens at different stages of the product development process.
Stages of the product development process
The product development process is often divided into three separate stages and eight steps following the classic Stage-Gate model, which is a conceptual and ready-to-use action plan for promoting a new product development project. The Stage-Gate process is used by Polaroid, IBM, Microsoft, Procter & Gamble, Carlsberg, Unilever, American Express, VISA, and many other multinational companies with high revenue.
For example, Airbnb, an online marketplace that connects people who want to rent out their homes with people who are looking for accommodations in that locale. In 2008, the company was founded by Brian Chesky and Joe Gebbia. Nowadays, it covers more than 81,000 cities and 191 countries worldwide. Its estimated value is about $35 billion.
Stage 1. Pre-development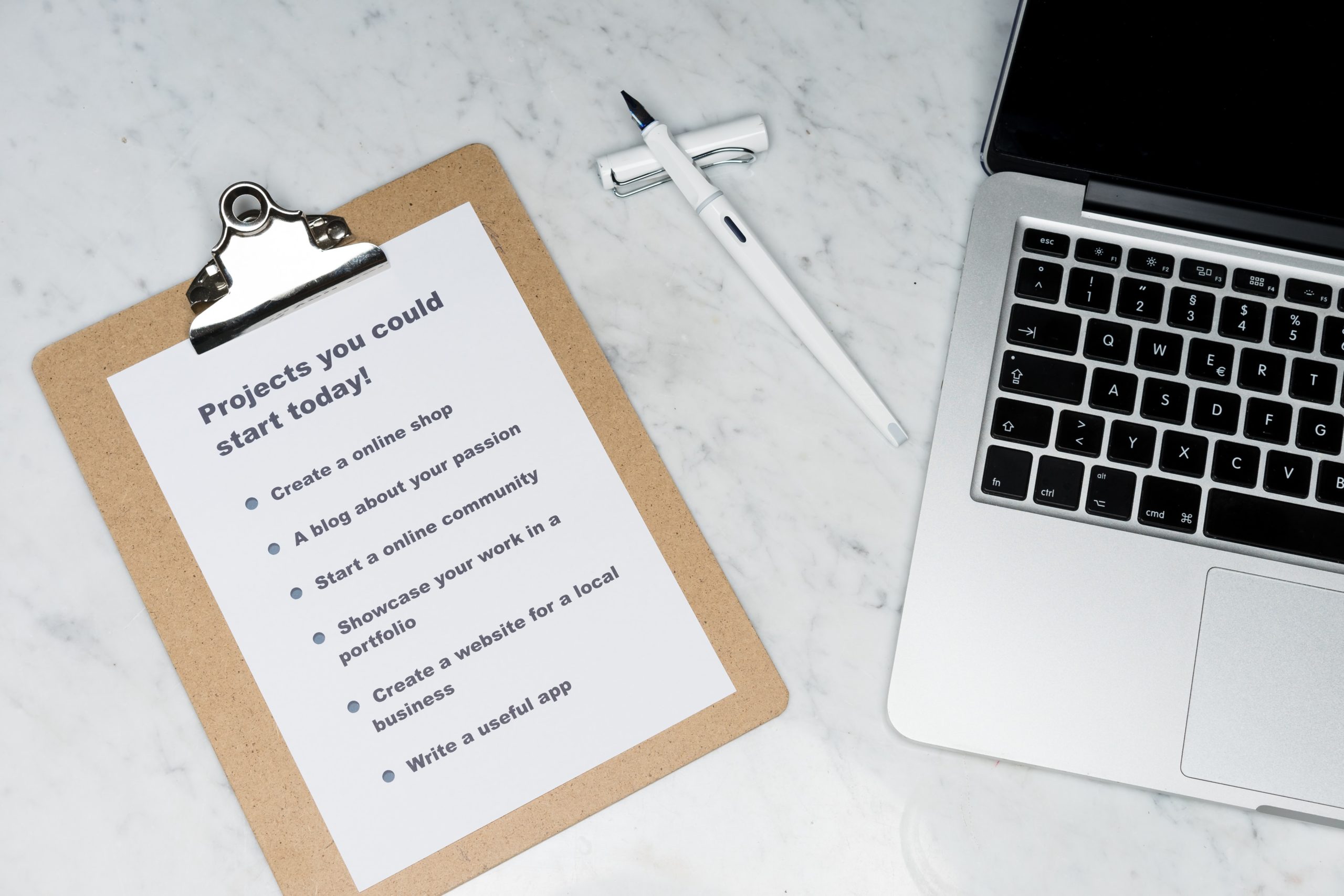 The idea does not appear out of nowhere. The formula of the idea is as follows: 
I = p (k + i), 
where I is Idea, p is Person, k is for Knowledge, i is Information. 
The key lies in this Plus, the way you combine knowledge with new information to make a new idea effective. Creativity requires a lot of experience and a lot of knowledge, but the ability to combine is very important.
In the tech world, idea generation usually provides a large number of potential innovations, full of opportunities and risks, the so-called fuzzy front-end (FFE). Numerous ill-defined ideas populate the FFE.
So, the pre-project stage includes several stages: generating and evaluating an idea and developing and testing a concept.
Step 1. Generation of ideas
The work with the idea begins long before the product prototype appears. It all starts with exploring the market and its needs. As tools, you can use:
marketing research;

team brainstorming;

analysis of new technologies used by competitors;

polls on social networks.
One of the popular brainstorming techniques is SCAMPER. This method was proposed in 1953 by Alex Osborne, founder and leader of the BBDO international network of advertising agencies. The method is designed to take an inventory of ideas and help optimize an existing product or create a fundamentally new one.
SCAMPER is an abbreviation, where each letter represents one of the transformations that can be applied to something. In this case, it is imperative to illustrate each position with examples and invite participants to try first. We explain this method on simple objects, such as an ordinary ballpoint pen. 
How to improve a ballpoint pen?
S – Substitute.

What are the most obvious things that can be substituted?

Replace ink with something that can be erased.

C – Combine.

What are the most obvious things that can be substituted?

Combine the handle body and the shaft into a single unit.

A – Adapt.

What can be copied or imitated?

Adapt, for example, a knife to write on wood. 

M – Modify.

What can add extra value?

Modify the case, making it flexible to wear like a bracelet.

P – Put to other uses.

How else can you use, market, and sell this product?

Use a pen to play darts. 

E – Eliminate.

What parts or pieces aren't really necessary?

Remove the clamp and make a magnet instead.

R – Rearrange or reverse.

What parts or features can be rearranged?

Reposition the clamp. As a result, the core will be oriented upward and ink will not spill into your pocket.
This is just one of many ways to increase creativity. Usually, the key to success lies not in a specific method, but in teamwork that attracts different people (and different views).
What about Airbnb? This service emerged due to basic necessity. A major conference took place in San Francisco. And at that time, the unemployed founders ran out of money. Brian Chesky and Joe Gebbia bought a pair of air mattresses, made a simple website, and offered visitors breakfast and overnight in their loft. And so it all began.
Step 2. Idea evaluation / screening
After idea generation, you need to pass them through the filter to understand, which investments are worth it and which ones will not work. This is the very first product check. Its goal is to choose ideas that are consistent with the goals of the company and won't turn into a loss-making project.
Let's look at some popular techniques for selecting and evaluating ideas.
#1. Pass-fail evaluation
This technique is great for analyzing and sorting out a large number of options. Each idea is compared with the strategy and the culture of the company, its budget, and resources available for the implementation. Wrong ideas are discarded, and the work with the suitable ones goes further. If you initially have only a couple of ideas, feel free to start with more complex assessment methods.
#2. Evaluation matrix
This rating scale allows you to evaluate the idea according to different criteria. You can compare options by overall score or with regard to competitive products.
Once the most promising ideas are selected, you can move on to a more thorough financial and cost analysis. This allows for a preliminary assessment of financial feasibility and possible risks, which will save you from too costly solutions.
#3. SWOT analysis
SWOT analysis is a strategic planning method used in different areas and departments of a business. It is to determine the internal and external factors affecting this business and divide them into 4 main categories:
Strengths;

Weaknesses;

Opportunities;

Threats.
Strengths and weaknesses depend on the internal organization of the business: sales, processes, and team. Opportunities and threats relate to the external environment of the business — the market, competitors, and suppliers.
#4. CO-STAR
You need to answer a few questions. Let's do this on the Airbnb example.
1.Who is the Customer?
Travelers who want to have an inexpensive B&B.

Hosts willing to earn money on renting.
2. What is the Opportunity?
Travelers and hosts can easily find each other via the Internet.
3. What is your Solution?
P2P rental platform.
4. Who needs to be on the team?
At least an Entrepreneur, a Designer, and a Web developer.
5. What is your Competitive Advantage?
Both guests and hosts pay for using the service.

There is a wide range of prices.

There is a variety of accommodation types.
6. What are the expected results?
New opportunities for affordable traveling.

New source of income for homeowners.

Growth due to high service demand.
Step 3. Concept development and testing
At this stage, it is the right time to understand whether customers need these innovations. To do this, you should develop a detailed description of the idea from the point of view of the client. Consider all the advantages: price, usability, quality, and functionality. Then survey the target audience. This will help to better understand customer expectations and make improvements in time.
What about Airbnb? Brian and Joe tested the performance of their ideas on the first three guests, receiving $80 per each. However, it took another 2 years of product development before attracting large investments.
Stage 2. Development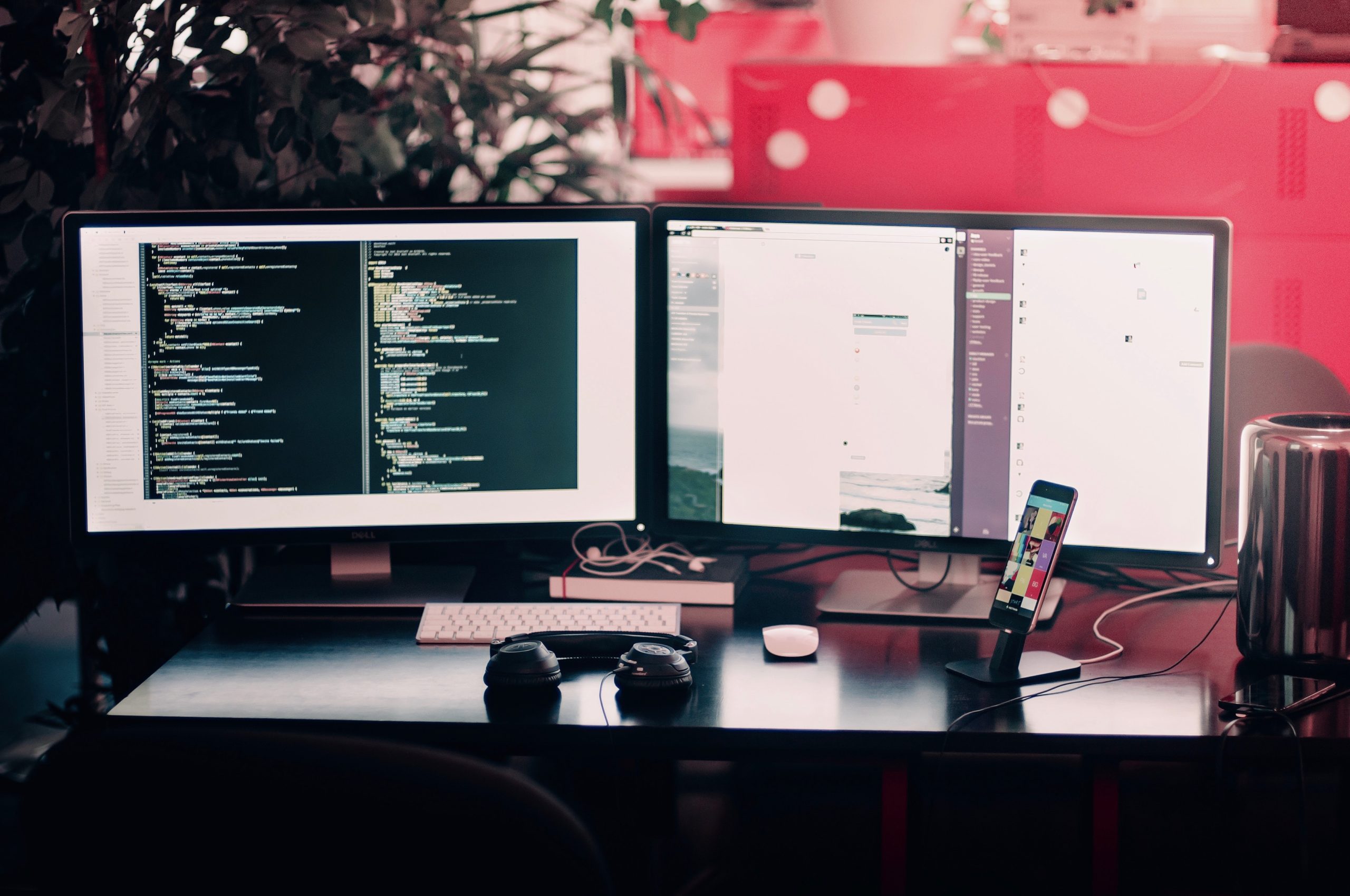 Now the idea is turning into a specific product for a specific audience and with a specific potential income. All departments of the company join forces: developers, product managers, and marketers — all work together.
Step 4. Business analysis and marketing strategy
Having passed all the checks at the stage of generating ideas, the product is thoroughly studied from a business point of view. A business analyst works with issues such as:
profitability;

market launch and promotion costs;

demand.
After business analysis, you understand how the pricing of your product will be built, how long it will last on the market, get an idea of ​​the expected sales and revenue.
Then comes the turn of the marketing strategy or a "talk" with the client. A product's marketing strategy is an element of the company's overall strategy, which describes how a company should use its limited resources to achieve maximum results in increasing sales and achieving long-term profitability.
What about Airbnb? During more than 10 years, the company has changed its position on the market several times. Air Bed & Breakfast platform for renting a bed in a common room for guests of conferences and festivals offers now all types of housing under the simplified name Airbnb.
Step 5. Product engineering
Product engineering is the process of designing, developing, and testing a new product/service. In the production cycle, this is done by a development team, led by a project manager who manages the product design and development processes, monitors quality and tracks compliance with consumer expectations.
What about Airbnb? Brian Chesky and Joe Gebbia had a degree in industrial design, they had a project vision but lacked technical skills. So, in 2008, the third co-founder was Nathan Blecharchik, engineer, programmer, and graduate of Harvard. He created the original site using the open Ruby on Rails environment.
Stage 3. Post-development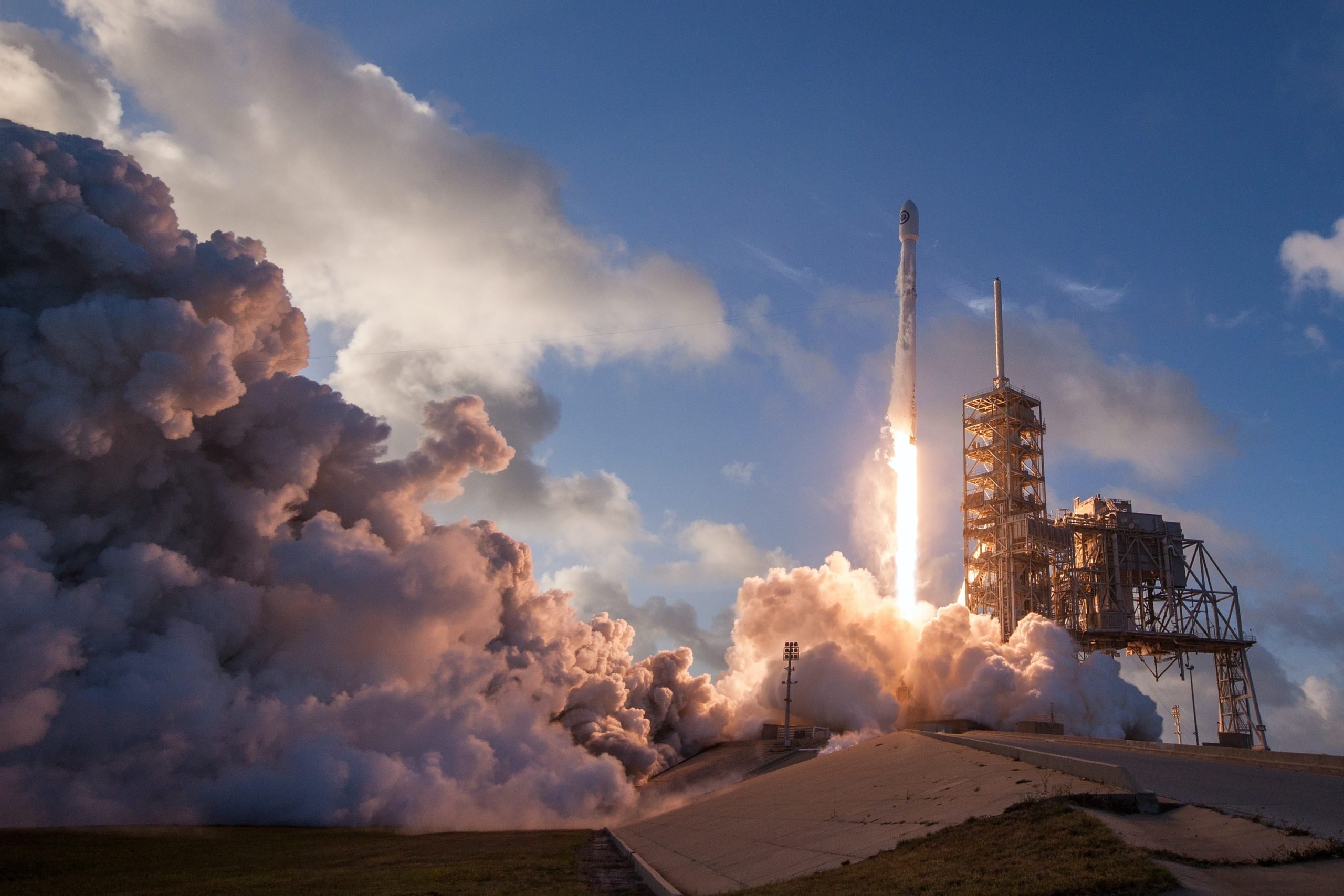 The last stage of product development consists of three steps: test marketing, commercialization (launch), and post-launch review.
Step 6. Test marketing
Companies often introduce a new product to a small market first to understand what else needs to be fixed before a full launch. After test marketing, they sometimes change their design or some functions.
What about Airbnb? Over its 10-year history, the site has undergone many changes. From zero reservations to a gigantic online marketplace with 2 million travelers. One of the consequences of test marketing was a quick booking, which takes only 3 clicks.
Step 7. Commercialization
The time has come to launch a large-scale product. This step is no less important than the generation of an idea or its development.
The main task of this stage is to attract maximum attention. Three factors influence this:
customer awareness;

competitive pricing;

right time.
These factors will make it possible to feel more confident at first, but do not take on too much. Not everything depends on your efforts.
What about Airbnb? The first launch of the Airbnb platform was timed to coincide with a major conference. However, this did not bring a huge flow of customers.
To a large extent, low interest was caused by a lack of awareness and trust. The company later focused on brand building. Today, Airbnb offers host protection insurance, and its website has a page on security measures that the company takes to reduce fraud risks.
Step 8. Post-Launch Review
The launch does not close the deal. Companies are encouraged to conduct their first audit approximately one to six months after commercialization. This will allow you to see the weaknesses and work them out again.
What about Airbnb? The company is constantly improving. For example, during one of the reviews, it turned out that housing with high-quality photos is booked 2-3 times more often. Now high-quality images are the work standard.
Conclusion
It's not necessary to stick to the classic Stage-Gate model. You can safely set your own rules and try. Or you can, for example, apply the Lean startup approach that we talked about in our previous article.
Let's go back to our Airbnb example. Contrasting with the entire hotel business sector, the company continues to offer new products. For example, the Airbnb Experiences platform is a feature that allows guests to delve deeper into the local culture by participating in activities ranging from cooking to yoga classes. 
Here is Tip №1: the product development process should never stop because perfection is unattainable.
And Tip №2: know your goals and mission. Brian Chesky, co-founder and CEO of Airbnb, said: "We asked ourselves, what is our mission? What is the big idea that truly defines Airbnb?'' And "Belong Anywhere" sounds like the slogan of Airbnb, known throughout the world.
Thanks for reading, and feel free to share your comments below!