How to find your competitors?
First of all, find out who are your competitors. In order to do this, you need to know the field and the players well. It's essential to understand what do they offer and what you can do better than they do.
There are many ways to do this and Google search for app keywords is one of them. Try searching "keyword + app". You may also try searching in stores by entering keywords. Or may use special-purpose service, Xyo.
Make up a list in the form of a table. Each line should include name, link to the app in the store, web site page, and social network pages.

How to get the info you need for analysis?
Installs quantity
It's easy to find out total installs quantity with the help of Xyo. To do this, enter the app name in the search line.
If you want to learn installs quantity in a store of a definite country, change filter search on the service main page. You may also get information for a specific platform and even device (eg. iPhone or iPad).
Positions
Natural traffic depends directly on competitors' positions in-store top lists. While analyzing your competitors, it's useful and interesting to know their rating dynamics. App Annie provides all this information for free.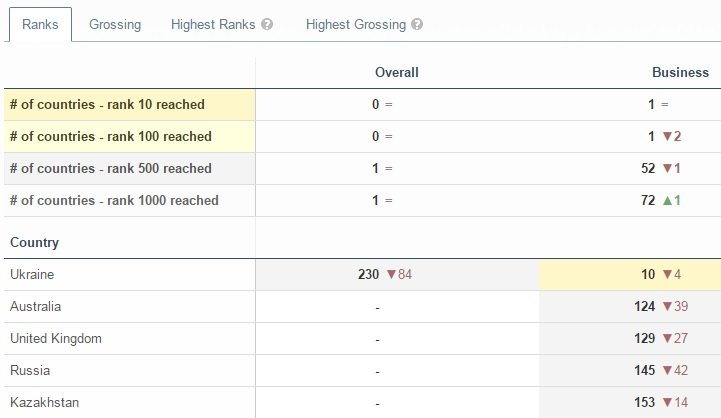 There's another service for spying on your competitors – appFigures. But it's a paid tool – starting at $9 per month (it offers a free month trial period).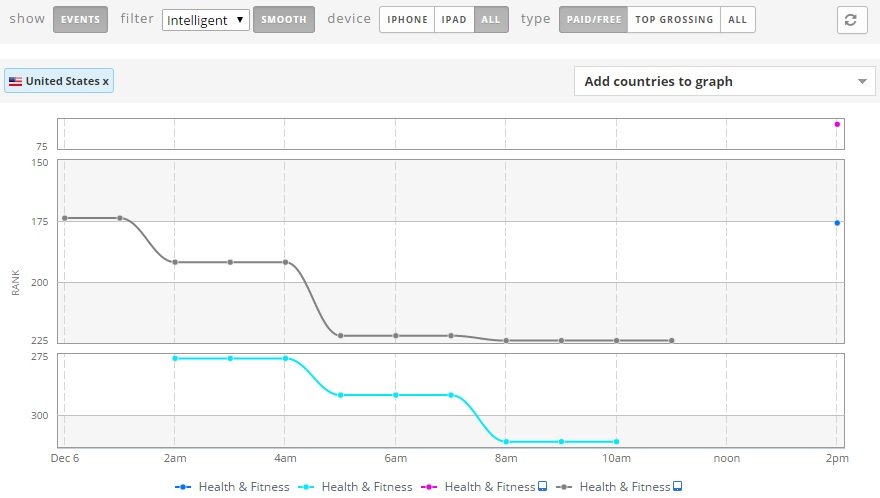 Apptrace gives the same kind of information.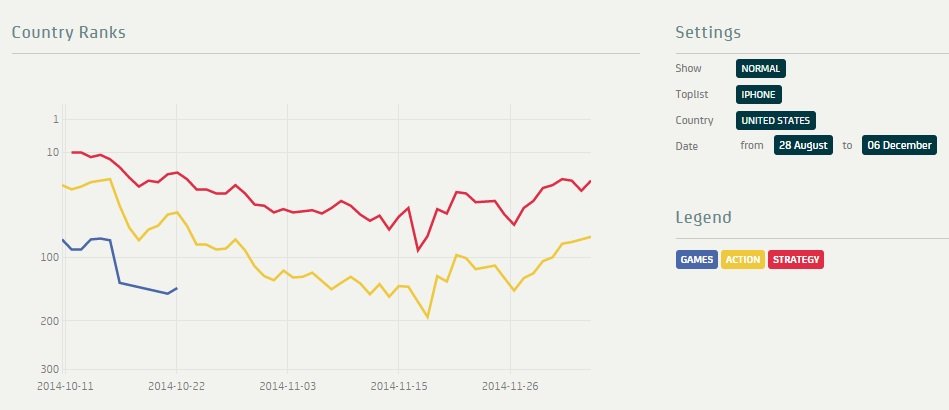 Earnings
It's easier to make up a business plan if you know how much do your competitors earn. App Annie can help to get such confidential information but only using a paid subscription ($59 per month).
Web presence level
This metric is essential as it helps to evaluate the depths of competitors' marketing campaigns. Web presence level is all possible app mentions on the Internet including social networks, blogs, and mass media.
How many app reviews has a competitor published? A paid service Mention will answer the question. Its subscription costs start at €29 per month.
GoogleAlerts is a free tool but its work isn't stable.
An alternative tool is Alexa. It allows to get information about the competitor's app web site.
Keywords
In order to choose the right keywords for app promotion, learn the ones that your competitors use. The SensorTower tool suits perfectly for the task. Subscription costs start at $79 per month but basic possibilities are available for free.
It also tracks competitors' dynamics.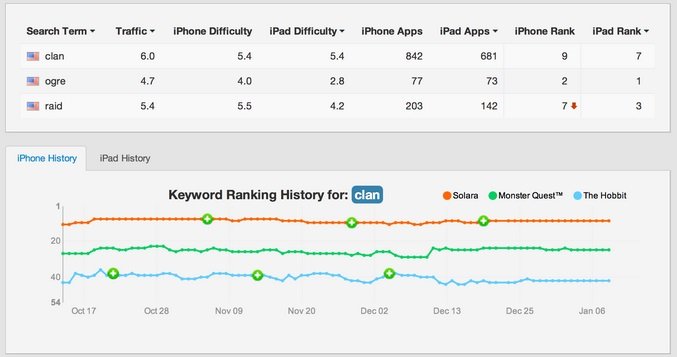 Another efficient free tool allowing to compare apps according to keywords is MobileDevHQ.
Marketing campaign
Use Adbeat service in order to learn the details about your competitor app promotion campaign. It helps to look through competitors' marketing campaigns, release dates, budget, and even A/B tests. But such valuable information is never given away freely. The service costs $249 per month. The system contains data about more than 50 advertising networks.
User attitude
While analyzing your competitors, it's important to know users' opinion on the apps. Apptrace will help you a lot in doing this.