The role of a product manager is not as easy as it may seem from the first sight.
The insightful post by Unusual Ventures on Medium confirms this information. The author of the article, an investor at Unusual Ventures, admits that there is a lot about the role of product that he still doesn't understand. There are as many philosophies on the role of a product manager as letters in the alphabet, he claims.
Here's what's the article about (we share some key extracts here):
If you ask any engineer what they want from a product manager, they will answer from their perspective. You may even get the answer like this: "I want PMs to do all the stuff I don't want to do, for example, take meeting notes." The other reply can be "I want somebody with good design sense."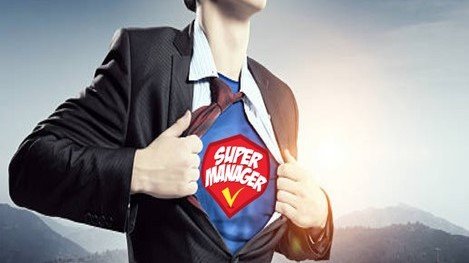 If you ask a designer about this subject, you'll get a different set of answers. The same cases will be faced when asking a marketer or an executive of the company.
These completely different expectations make the job of project managers difficult relative to most other positions. Project managers have a broader set of definitions and expectations to live up to.
Here's a basic set of expectations for a junior to mid-level product manager: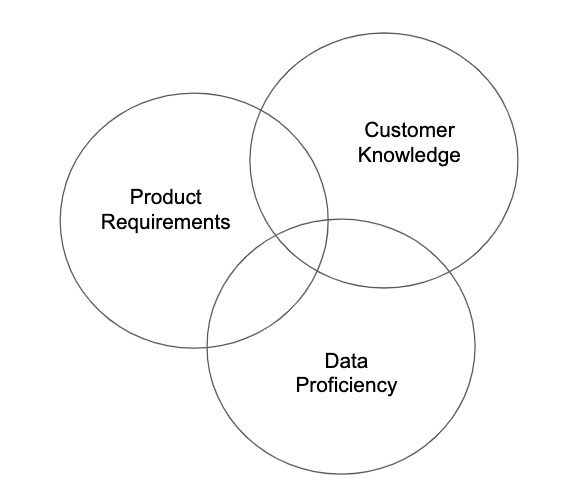 Surely, these expectations can also vary from company to company.
There are teams that do not even want to have product managers. That's how conflicted the industry feels about the product management role.
Product managers' foundational skills
Here is the list of the most basic set of skills that product managers should master in order to establish their role within a team:
Creating requirements. PMs may create clear product requirements that satisfy the preferences of the engineers and designers they work with.
Running meetings, including setting the agenda and tracking action items. This does not include driving decisions within the context of product meetings as driving decisions is more common amongst senior product leaders.
Customer feedback. Product managers bring together basic customer insights through customer interviews, reading customer service tickets, etc.
Data insights. PMs have some basic data proficiency where they can look at the data related to their product and potentially use that data to make decisions.
There are additional skills and characteristics that separate a junior PM with foundational skills from a good PM with intermediate capabilities.
Intermediate product managers' skills
Customer insights. It's about collecting the plainly stated forms of customer feedback and understanding the problems of a customer and how that customer has historically solved those problems or met their needs.
Design knowledge (basics). A good product manager has working design knowledge so he/she can distinguish between bad, mediocre, and good design.
Exceptional product managers' skills
Exceptional PMs combine the previously mentioned skills with a few more skills:
Customer innovation. They know the explicit customer requests and have intimate knowledge of the customer's needs. They can also introduce new products or features that exceeds the customer's expectations.
Product vision and strategy. An exceptional product manager can also internalize founder-level vision for the company and turn that vision into an actionable strategy. He/she has the keenest line of sight into the series of products that need to be built to achieve the founder's vision.
Hard decisions making. The best PMs can also drive a team toward making a high-quality decision in a world of uncertainty. They typically make the best tradeoff decisions given the circumstances.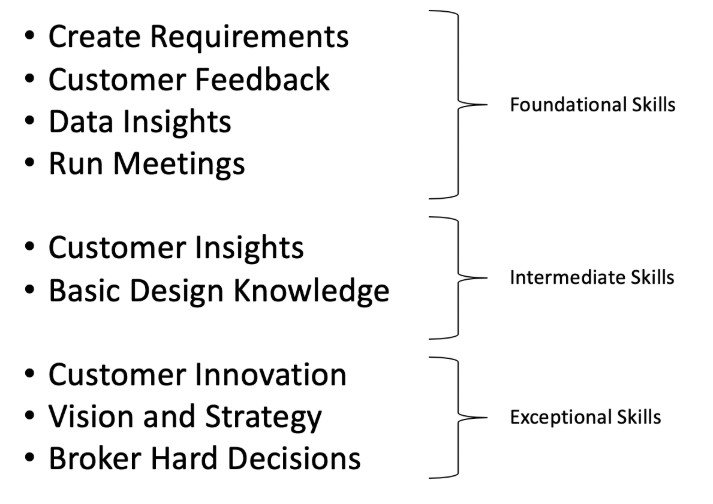 So what makes for a good product manager? The answer is really complicated.
Good product managers perform and apply their skills based on the team's needs. They know various levers to pull depending on who they're working with and can adapt accordingly.
With time and practice, young PMs can hone the additional skills that can make them an intermediate or exceptional product manager.
The product manager should often defer to engineering or design when key decisions need to be made. This person should simply rise to the occasion. Finally, this is the person that everyone in the room naturally turns to for hard decisions.
What do you think about the PM's role? What product management skills should be developed first of all? Would you like to share your own experience in comments? 🙂 Feel free to comment.