A project manager is a key person in charge of a particular project or numerous projects within an organization. 
This professional generates plans, budgets, monitors, and reports on the project with online project management tools, prioritizes activities, pitching the idea of the project or being assigned to it when the project it's already been approved. 
Is it easy for such versatile professionals to pass job interviews? What is worth paying attention to first of all? 
This article covers basic interview questions that project managers may face.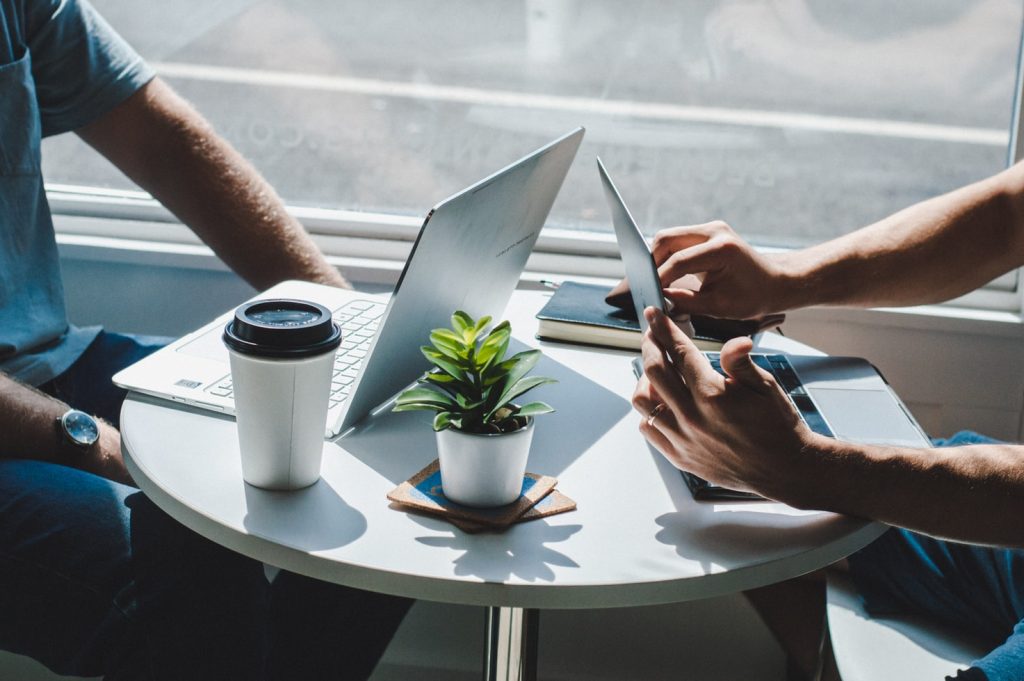 Image source: Unsplash.com (M. Vandergriff)
What is the role of a project manager?
Any project manager is a kind of bridge between top management and the teams that execute the project. They make sure the project scope is sound, reporting regularly on the progress of the project and that it is staying on the defined schedule.
Very often project managers perform in virtually all fields, from IT and tech to human resources, from marketing to construction, and everything in-between. These professionals are well compensated for their work, and their salaries range depends on industry and location.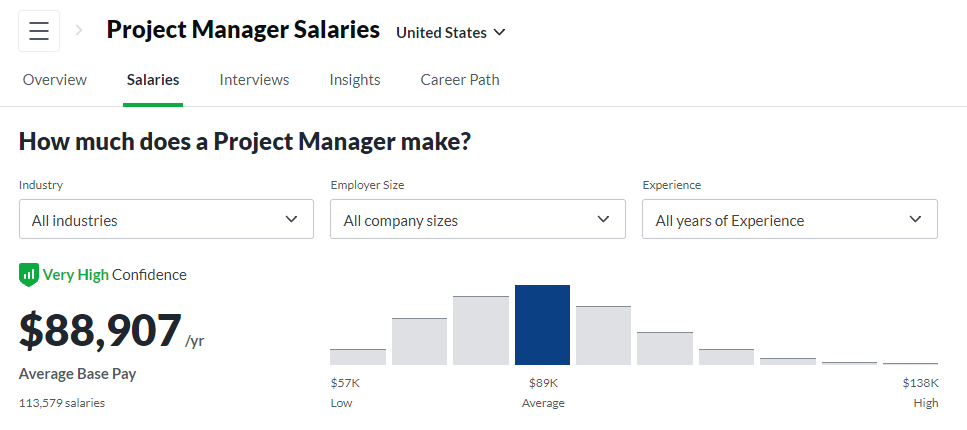 Actually, project management is a growing field that provides many opportunities for well-organized people. If you are aiming to become a real guru in project management, you should constantly pay attention to thorough self-organization, education, various training, ongoing seminars, professional PM books, and other project management educational sources.
All this will definitely help you while preparing for any job interview. However, you can never fully assume what you exactly will be asked at this interview.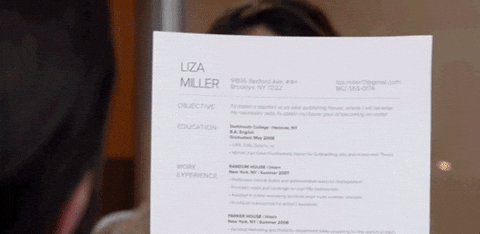 What are interview questions for a project manager? 
If you are looking for a job in the field of project management (especially if you are a project manager without experience), you definitely ask yourself quite a logical question "How do I prepare for a project manager interview"? 
There can be several answers. What you should do exactly is to think about possible interview questions and try to find relevant answers in advance. 
Here we list the common questions that project managers may expect at an interview. You'll also find short answers or will focus on how to correctly answer such questions.
25 Project Manager Interview Questions
1. What do you think about project management? Please, give your own definition.
This question is definitely the main project management interview question you may face. 
You must be ready to clearly define what project management is and be able to describe a combination of several operations including professional skills, knowledge, project management tools, and techniques required for the success of projects.
2. What are the most important project managers' skills?
Unfortunately (or not) there can not be just a single skill that is enough for the project manager. Be ready to describe your communication, time management and leadership skills, ability to solve problems, and other relevant soft skills important for the success of any project.
3. How do you define a project?
You should be able to clearly explain that a project is a set of tasks and activities undertaken to create a product or service. Projects typically include a temporary, one-time set of activities undertaken.
4. Could you provide some examples?
It will be perfect if you can provide some vivid examples that will include the development of a new product or process. Let's say, in the areas of software development, construction project management, education, or healthcare project management.
5. Can you share your previously implemented projects?
The real experience from your previous company should help. Keep in mind that you will be not asked about everything – pick your most successful projects and make sure that they are relevant to your new job.
6. What was your most challenging project? How did you manage it?
It turns the conversation from the theory to the practice. Your best way here is to explain how you have responded to real-life problems and what helped you to define the solution. You should be ready that the interviewer will also evaluate your abilities to lead teams and deal with conflicts.
7. As a project manager, how will you start a new project?
Any interviewer will be aimed to check your way of thinking about a new project. You should be able to take the proper steps to understand the project's essence and select the appropriate strategy to start it.
8. What is your leadership style?
There are many ways to be a leader. All of them have pros and cons. Project managers have to choose how they lead, ranging from a top-down approach to servant leadership.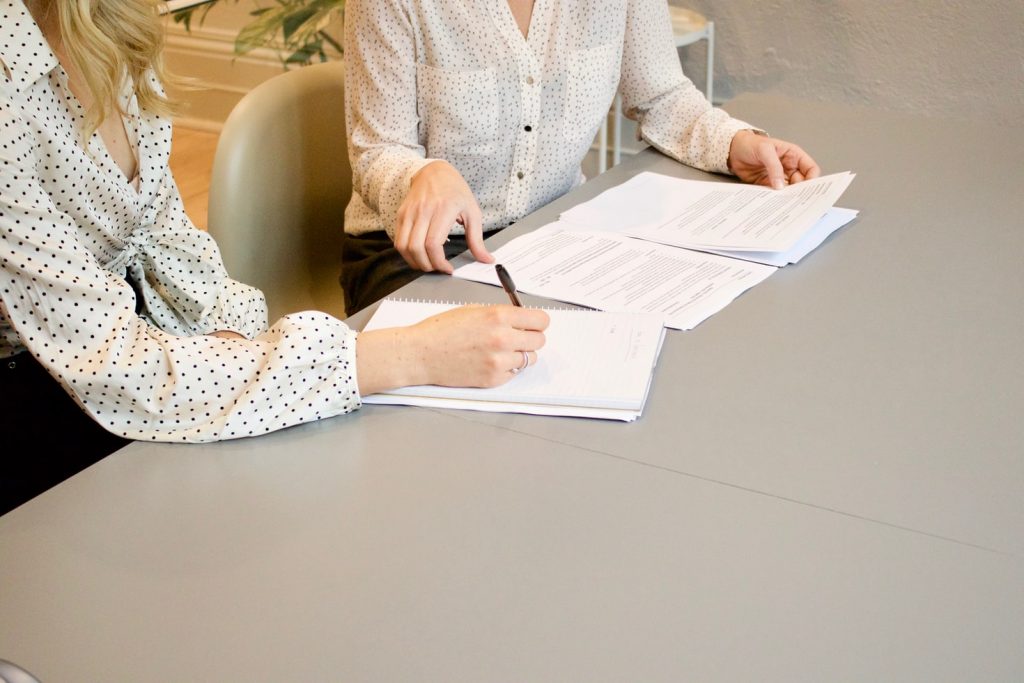 Image source: Unsplash.com (G. Henderson)
9. How do you know that the project is off-track?
Every project faces challenges. The ability to track the progress of a project and react immediately when it's not meeting the plan is one of the most important duties of a project manager.
There is an effective way to spot issues before they become serious problems. This way relates to using handy prioritization techniques and methods.
10. Have you managed remote teams?
Managing remote teams is a trend. Perhaps, knowing how to manage virtual teams and resources can be a critical point in the decision to hire or not to hire.
11. Where and how do you see yourself in the next 5 years?
This is a rather most common project management interview question that you may face willing to get the post of project manager. The interviewer will be interested in your future goals with the company. You'd better describe what you want to give your best performance for the success of every project.  
12. How will you explain the project life cycle?
Any project overpasses through several stages before completion. From the very beginning to the end, projects have to go through the phases that form the complete project life cycle. According to the PMBOK, projects go through 5 stages: initiation, planning, execution, monitoring and control, and closing.
13. What are the typical kinds of activities in a project?
Usually, any project contains some easily identifiable set of activities during its life cycle. Planning activities are used to be undertaken to achieve the defined goals, executing activities help to get the project done, monitoring activities are aimed to keep the project on the planned course, and so on.
14. What is the difference between projects and programs?
You perform projects to achieve a specific or a set of related goals. A program is a set of projects managed in a coordinated manner to reach various parts of the overall goal.
15. Who are the stakeholders?
A stakeholder is a person or organization whose interest is affected (positively or negatively) because of the project. Their influence is an important point to take into account during the planning stage.
16. What is a project charter?
A project charter is a document where it all begins. You write project authorization there and your project will be initiated with all requirements listed in this doc.
17. What is an SOW?
SOW means the statement of work. This is about a detailed description of the project outcomes in terms of what products/ services are expected from a particular project. SOW is usually given by clients if they are requesting the project.
18. What does scope management include?
The process of scope management usually contains collecting requirements, defining and verifying scope, creating WBS, and controlling the scope.
19. What is WBS? How does it affect the work estimates of tasks?
WBS is a work breakdown structure. It defines the work activities required for the project and sub-activities of each of the work requirements. The breakdown means the levels, where all the work required, is clearly understood. You do need to break down work further than that. 
20. What are project milestones?
A milestone is a point in the project schedule when a particular objective or a part of a result is achieved.
21. What is a critical path method? 
As a young and talented project manager, you should be aware that CPM (critical path method) is a step-by-step project management approach for process planning that defines critical and non-critical tasks. It is aimed at preventing time-frame problems and possible process bottlenecks. The method is suited to projects that consist of numerous activities that interact in a complex manner.
22. What types of project risks do you know? 
Any project may face external or internal, organizational, technical, and other risks. 
23. How can you explain the Pareto (80/20) principle?
The Pareto rule is a statistical analysis method that helps managers to define priorities between several actions. The main idea is that there is about 20% action that when executed gets you 80% of the results.
24. What project management methodology do you prefer most?
You should be able to tell about your preferences, choosing, for example, from traditional methods (like Waterfall) to hybrid methodologies. Do not be afraid to seem like a manager who understands the many ways to work.
25. What is your favorite project management software?
Project managers can not act perfectly without smart online tools to plan, track, prioritize and report on the project. There are many of them to choose from. Your answer will demonstrate how up-to-date you are as a candidate regarding project management software.
Wrap up
At the very end of your interview, you may be asked something like "Do you have any questions?" Be sure – by asking questions, you can stand out from the crowd. It will demonstrate your additional interest in the company. 
A project management interview is not a catastrophe. The sample project management interview questions described above should help you face the interviewer confidently. 
Have you faced a project management interview recently? Feel free to share your experiences right here!