Any organization always have tasks and challenges that are repetitive and time-consuming. Can an individual or group of people perform such tasks perfectly, without mistakes and on an ongoing basis? Probably no, as there is always a huge chance for a mistake because of repetition.
Therefore, we confidently declare that robotic process automation tools are indispensable for automation of the repetitive back-office processes. Is it easy to select an appropriate solution among the numerous RPA tools available in the market? In this article, we propose a short list of most demanded in 2020 RTA tools that can inspire you and bring essential benefits to your business. But first, let's dive into some theory details.
What is RPA?
RPA means Robotic Process Automation. This technology allows businesses to configure a "robot" or computer software to integrate the actions of a human interacting within digital systems. 
What are RPA tools?
RPA tools utilize the user interface for data collecting and manipulating applications as humans do. These systems are able to interpret, initiate responses and communicate with other systems to perform different repetitive tasks. An RPA tool objectively performs better than a human as the system do not make mistakes.
Nowadays RTA software is essential for automation of the monotonous back-office processes. You may find different kinds of robotic process tools in the market, but it seems quite difficult to choose the best one.
What are the general functions of RPA?
Opens various apps (emails, moving files, etc.).

Integrates with the other tools.

Gathers data from different web portals.

Processes data (calculations, data extraction, etc.).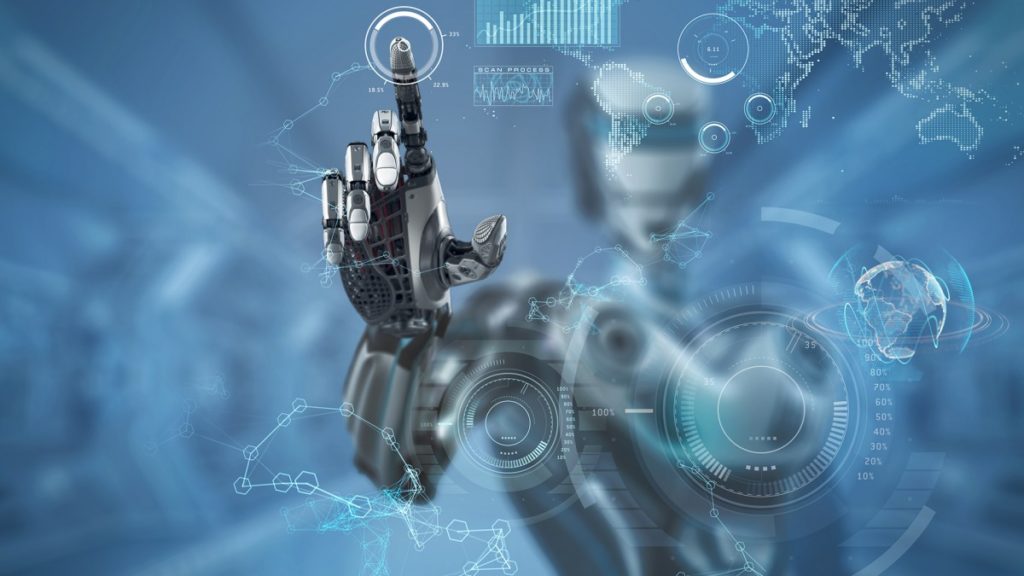 How does an RPA tool differ from other enterprise automation software?
One of the key benefits of robotic process automation solutions is that they allow companies to automate at a fraction of the cost and time previously encountered (in comparison with traditional IT systems).
RPA tools utilize the existing infrastructure and do not cause disruption to underlying systems that are typically difficult and costly to replace.
The principle of RPA work
Robotic process automation solutions are capable of mimicking almost all user actions. They can easily:
log into applications

move files and folders

copy and paste data

read and write to databases

fill in forms

make calculations

extract data from documents

open emails and attachments, and more.
What are the types of RTA tools?
Robotic process automation solutions are divided into various types:
Attended automation

– when human intervention while performing automation processes is required.

Unattended automation

– when a tool is smart and has decision-making capabilities.

Hybrid automation

– when a tool combines the capabilities of both attended and unattended automation systems.
Defining the RPA Business Benefits
Advanced accuracy.

Consistent RPA tools are programmed to follow rules and they never get tired. No tiredness = no mistakes.

Better compliance.

RPA software works reliably with minimum risks. You are able to control operations according to existing regulations and standards.

Cost savings.

Robotic process automation tools may reduce processing costs by up to 80% and provide enterprises with a positive return on investment in a short period.

Increased productivity.

Teams quickly appreciate the RPA's as they remove non-value-add activities, relieve employees from the work pressure and help them find the way on

how to increase work productivity.
Scalability.

RPA tools can perform a massive amount of operations in parallel. You can deploy additional robots quickly with minimal costs, considering seasonality and work flux.
Where can RPA tools be applied? 
Robotic process automation is used in various spheres and industries:
Banking

. Banks apply RPA software for more work efficiency, accuracy in data, and of course for security.

Healthcare

. This industry utilizes RPA to help in appointments, billing, patients' data entry, and so on.

Insurance.

RPA tools will help to maintain all work processes, enter customer's data, and manage applications.

Retail.

Here RPA tools help to ship products, update orders, send notifications, track delivery, etc.

Telecom.

You may use RPA for the telecommunication objectives such as data monitoring, data management, and updating.

Manufacturing

also uses these solutions to help in supply chain procedures – materials billing, administration issues, customer support, reporting, and so on.
Top 7 Most Popular RPA Tools in Details

Blue Prism
Blue Prism is a pioneer in robotic process automation. It can be considered as the world's most successful digital workforce, known worldwide as a trusted and secure RPA platform. The Blue Prism's vision of connected-RPA contains empowering and connecting businesses to automation and transformative technologies through the partner ecosystem and the Digital Exchange app store. 
If you choose this tool, you should have programming skills. Blue Prism seems user-friendly and remains ideal for medium- and large-sized companies.
Highlighted features
Supports the multi-environment deployment model.

Provides developing efficient and automated end-to-end business processes.

Can be used on any platform and run for any application.

Can be implemented in a short period (4-6 weeks).

Provides high-level security.

Provides feature-rich analytics suite.
Automation Anywhere
This global leader in robotic process automation lets organizations automate their end-to-end business processes with software bots that perform repetitive tasks, accelerate productivity and improve customer experience. The company combines RPA, analytics, artificial intelligence, and machine learning right out of the box. This helps companies rapidly start and scale their process automation journey. 
Automation Anywhere is the company with a presence in more than 40 countries and a global network of 1200+ partners.
Highlighted features:
Provides robust automation for different IT operations.

Provides security via authentication, encryption, and credentials.

Proposes real-time reports and strong analytics.

Guarantees platform independence.

Automates complicated tasks rapidly.

Allows scriptless automation.
UiPath
UiPath is also a leading RPA vendor that provides a complete software platform for effective automation of business processes. The power of UiPath is about drawing together global enterprises, committed to excellence in implementing innovations and the largest RPA developer community ready to make an impact on the world
UiPath proposes all main capabilities and can manage different complex processes. This is a profoundly extensible software for automating any desktop or web apps. 
Highlighted features
Can be hosted in implicit terminals or cloud environments.

Provides support for automating any desktop or

web applications

. 

Able to manage any process, irrespective of its complexity.

Offers auto-login features to run the bots.

Guarantees security by rendering encryption, managing credentials, and access controls.

Affords an open platform.
Another Monday 
The next RPA software to compare is Another Monday. This platform proposes a complete automation set that covers the process from end to end.
You will get the AM Muse tool for the automatic process analysis that can be easily exported to the AM Composer with the Drag&Drop implementation interface. In order to get maximum efficiency and scalability, you can apply Unique Split&Pull architecture.
Highlighted features:
Provides automatic documentation of process logic (using AM Muse).

Allows Drag&Drop workflow configuration with no developer knowledge required.

Provides quick scaling.

Proposes text recognition with OCR.
Pega
This well-known business process management system can be used on desktop servers. Pega can offer only cloud-based solutions or services. It can work on Windows, Linux, and Mac. 
Pega powers digital transformation by unifying artificial intelligence, intelligent automation, and customer engagement capabilities. It looks appropriate for medium and large enterprises.
Highlighted features:
Provides a cloud-based solution.

Assists in deploying solutions to customers.

Allows assigning the work to desktop, server, and employees.

Proposes open APIs that instantly connect to other services.

Helps automatically detect processes to optimize.

Captures insights at the desktop.
WinAutomation
If you want to get the world's best desktop automation system with a powerful and user-friendly Windows-based platform for building software robots, you should try WinAutomation.
The tool will bring all the obvious benefits of RPA to your desktop. You'll get robust software that allows automating repetitive routine tasks. With the help of WinAutomation, you will reduce costs and improve the speed of business processes. 
Highlighted features:
Provides a clear automation development environment and proposes an intuitive user-interface with drag & drop functionality.

Allows more than 300 pre-build actions for automating.

Allows web automation supporting web testing, and data extraction across the main browsers – IE, Chrome, and Firefox.

Desktop RPA avoids server installation or other additional costs.
Kofax
Kofax also represents an efficient way to acquire, improving and deliver information from any app or data source. It is about websites, portals, desktop apps and enterprise systems with no coding.
The platform may work with any application virtually and you'll not need to have special coding skills for it. 
Highlighted features:
Deals with monotonous tasks efficiently.

Propose great functionality for monitoring and optimizing processes.

Blends with Kapow Katalyst Platform.

Assists in eliminating errors by Automating Data Gathering and Input.

Optimizes processes with Robotic Process Intelligence.

Provides built-in analytics.
Wrapping up 
Robots are here to stay with us for a long time. The faster you apply their potential, the faster you build a competitive and high-demanded business. In the software development world, RPA platforms deliver clear profitability and improve accuracy across various companies and industries. 
Do not doubt to enable RPA to streamline your business workflows and get superior scalability and flexibility within your enterprise. Robots will constantly report on their progress and you will be able to go even better by using operational and business predictability.