Choosing the right environment plays a huge role in productivity. Good lighting, comfortable chair, favorite plant on a table, a cup of strong coffee may make your work more pleasant and efficient. Background sounds are also very important. In this review, you'll get acquainted with several simple and quite original services. They offer musical accompaniment which fits perfectly for concentration and creativity.
Defonic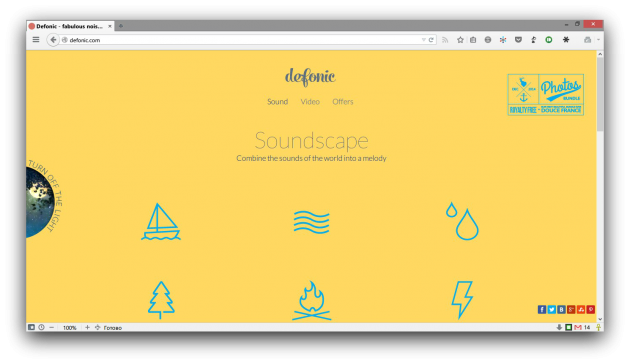 Defonic allows customers to create a set of pleasant ambient sounds. To do this you need to click symbols on the page which look stylish and have two display regimes: day and night. Moreover, you'll find stunning video landscapes. Along with the lounge-music, they'll carry you to a beach, a forest, a library hall or a cozy café. If you catch a sudden gust of inspiration, you may start working in a built-in editor.
Coffitivity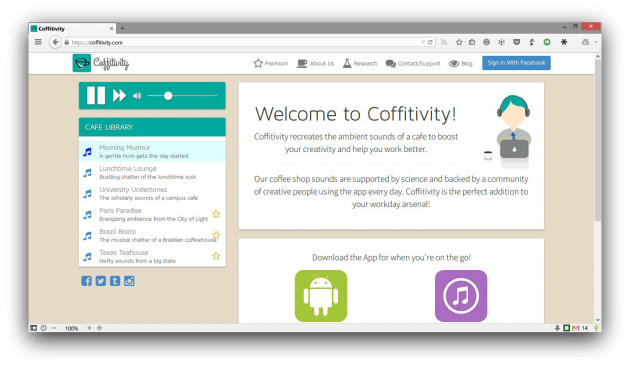 Some people prefer to work in complete silence, others turn on their favorite music. But scientists suggest working when they listening to a quiet background noise. It's the case when you can achieve total concentration and flow conditions. You can test this theory with the help of Coffitivity which will create an atmosphere of a café in your headphones. You can also choose the sound atmosphere of morning, Parisian or Brazilian coffeehouse on the menu. Though visitors' chatter sounds the same in all the countries.
Relax.li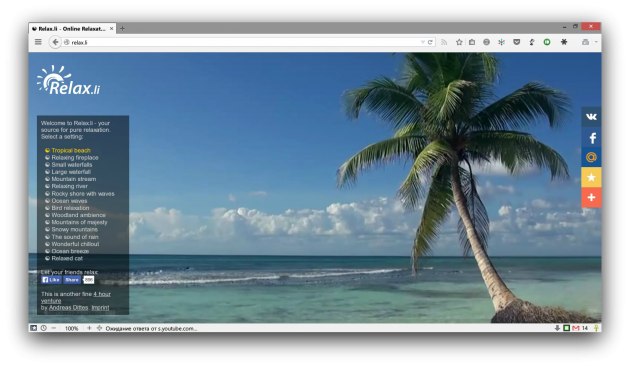 Relax.li is a rather simple but quality product. As you open the page, you see a gorgeous ocean beach with corresponding music background. You can change it in the menu and transfer to a rainy day, a waterfall, a forest or a mountain top. Each variant is accompanied by a wonderful video.
You Are Listening To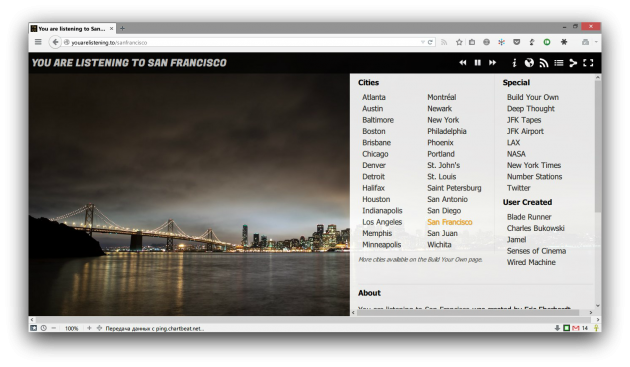 It's my favorite service though it looks a bit strange. You Are Listening To offers an original idea. The creators of the service assume that negotiations of various emergency services and police are the best for concentration. You can choose from police live broadcast of the biggest U.S. cities, airports and NASA space stations. You'll also find ambient music and videos there.
Noisli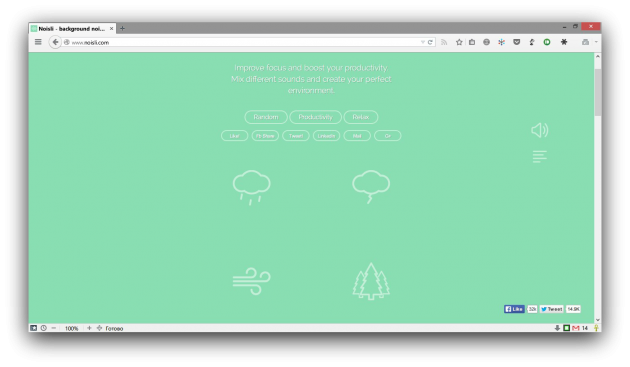 This web site is a little bit similar to Defonic. Sound icons are the same and text editor is present as well. But you can't take offense at Noisli for that: the service is very nice and convenient. By the way, it can change its color from time to time which is cute.
A SOFT MURMUR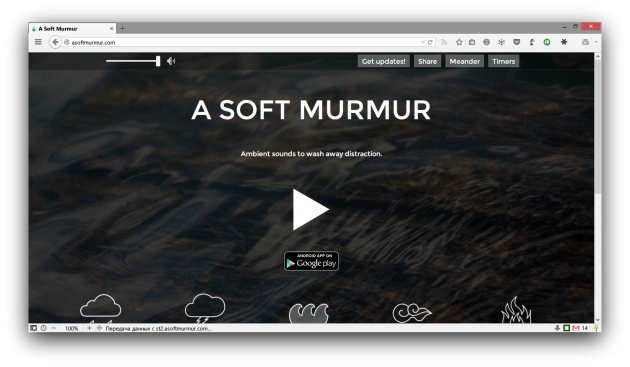 A SOFT MURMUR can be a thunderstorm, a downpour or a singing bird. The interface is nice and clear. It allows customers to create a pleasant sound palette and set up the volume of each source. The service doesn't offer any music tracks but you can turn on your favorite tune in a music player if you like.